Concrete floors aren't the cold, hard, dull cement slabs they used to be. Advancements in construction and home improvement have paved better ways for mixing concrete. Today, you can achieve useful and aesthetically pleasing results with your concrete floor.
Whether you're building a house or an industrial warehouse, you don't have to stick to the gray, monotone-chic style concrete floors tend to have. Here are some ideas on how you can improve your concrete floors and make them rock.
Install radiant heating
Radiant heating systems involve a series of tubes that carry either hot water or electrical heating material to warm up the concrete floor. They then act as a radiator of sorts when heated up. Radiant heating brings warmth and comfort to homes or commercial buildings more effectively than overhead heaters or radiators. Now, not only are your concrete floors as cold as ice, but they're also extra functional.
Treat it with acid
You can add a bit of personal touch to your concrete floors by treating it with acids. With acid treatments, you can produce surprising results. The acid-staining process creates a chemical reaction that causes the discoloration of concrete. It all depends on your concrete floors' make-up–its porosity and its age–as well as the materials you used to achieve the look you want.
From coffee-colored bases to greenish-hued grounds, it's how you use the chemicals to achieve the look you want. You can use stencils to acid-etch designs onto the concrete floors, as well.
Polishing concrete
You can polish your concrete floors to create remarkable results. The final product is akin to the sheen of high-quality marble. Polished concrete creates a relaxing, zen-like aesthetic for homes. When used in warehouses, polished concrete resists scuff marks made by forklifts and chemical stains. It's also durable enough to handle great volume. Of course, it's challenging creating polished concrete via DIY. An expert concrete flooring company will help you add a glossy sheen to your floors.
Coat concrete with epoxy
To achieve a durable and lasting withstanding look for your concrete floors, coat them with epoxy. While typically used as a sealant for subfloors, industrial buildings often choose this kind of finish more for its functionality. With colored epoxy, you can decorate a plain concrete floor to the color of your liking. You can produce a combined result that's both useful and visually pleasing for your business or your home.
Rugs and carpets add personality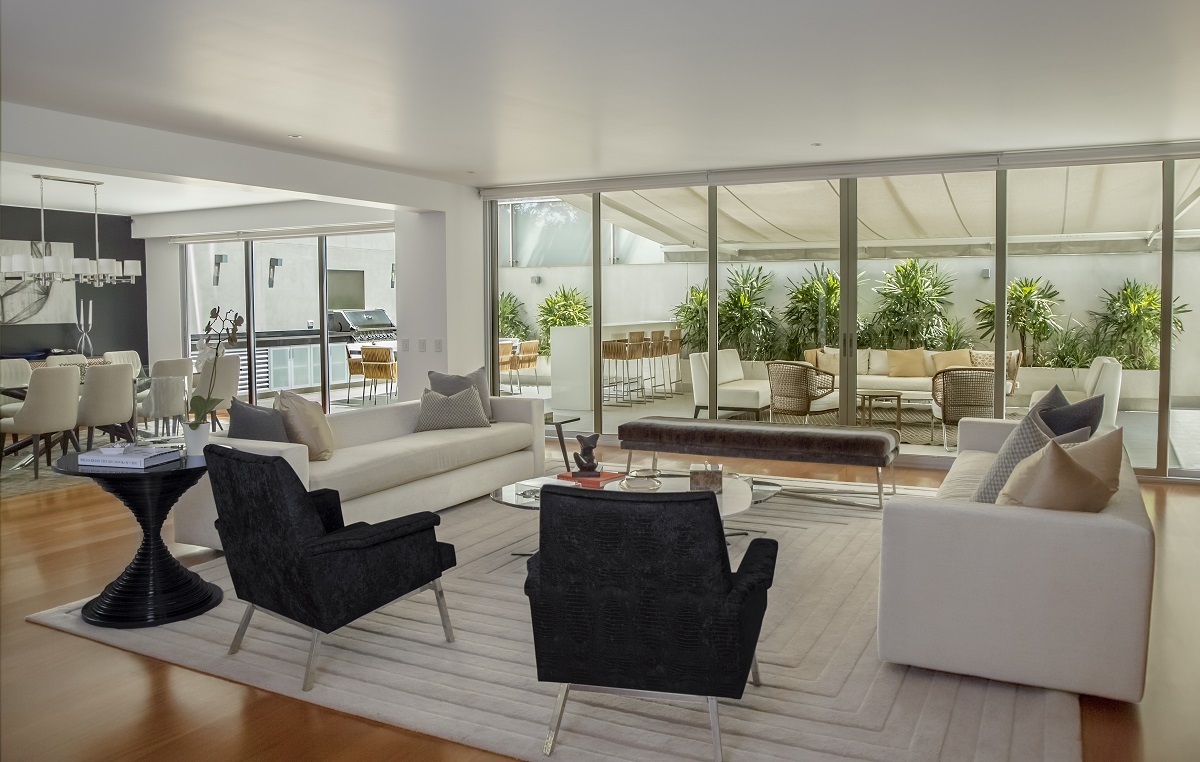 For residential homes, concrete flooring can be a blessing in disguise. Treat it as a canvas for your next interior design. You can buy similar-toned carpets and rugs to create a smart, chic look. Take advantage of concrete's muted colors by adding bright and vivid furniture, carpets, etc. to create a contrast.
You can mix and match all of these ideas to produce the results you want for your concrete floor. Want a unique corridor for your nightclub? Acid-stain and polish it. If you want a no-slip kitchen floor, coat it with epoxy. Want your workers to be comfortable? Install a radiant heating system and keep it easy on the eyes and practical with an epoxy-coated flooring.
Concrete floors don't need to be tedious and boring. There are a lot of ways you can make the regular concrete floors of your house, commercial space, or industrial warehouse rock. Cement the idea of form and function by enhancing your concrete floors.