Your choice of primary school can make or break your child's learning and development journey. When selecting a school, it's crucial to remember that your chosen environment will tremendously influence your child's academic success. Here's how you can ensure that you're making the right decision for your child:
Make a List of Your Priorities
First, list down all the features you want in a primary school. In Gilbert, Arizona, you want to look for a facility that has a rigorous elementary curriculum, employs great teachers and staff, and has an active parent-teacher association.
According to the U.S. Department of Education, an effective school is one where children are visible and kept busy, and parents are welcomed and attended to.
Find Good Schools Nearby
With so many types of educational facilities and learning systems around, parents will never run out of options for the school they want to enroll their child in. There are alternative schools, charter schools, Christian schools, public schools, and private schools, among so many others.
You can narrow down your list when you consider your location. Of course, you don't want to enroll your child in a school in the next town. If you're in a remote area, you can even opt for homeschools.
Choose a Curriculum that Suits Your Child's Abilities
Once you have a list of prospects, you can narrow it down once more by setting some criteria. You can answer the following questions based on the guidelines set by GreatSchools.org:
What do you want your child to learn?
How does your child learn best?
What are your child's social needs?
What is the schedule or curriculum that will work best for your child?
The elementary curriculum matters a great deal if you want to harness the inherent talents and skills of your child. If he or she is good at music, you might want to choose a school with a curriculum that includes this subject.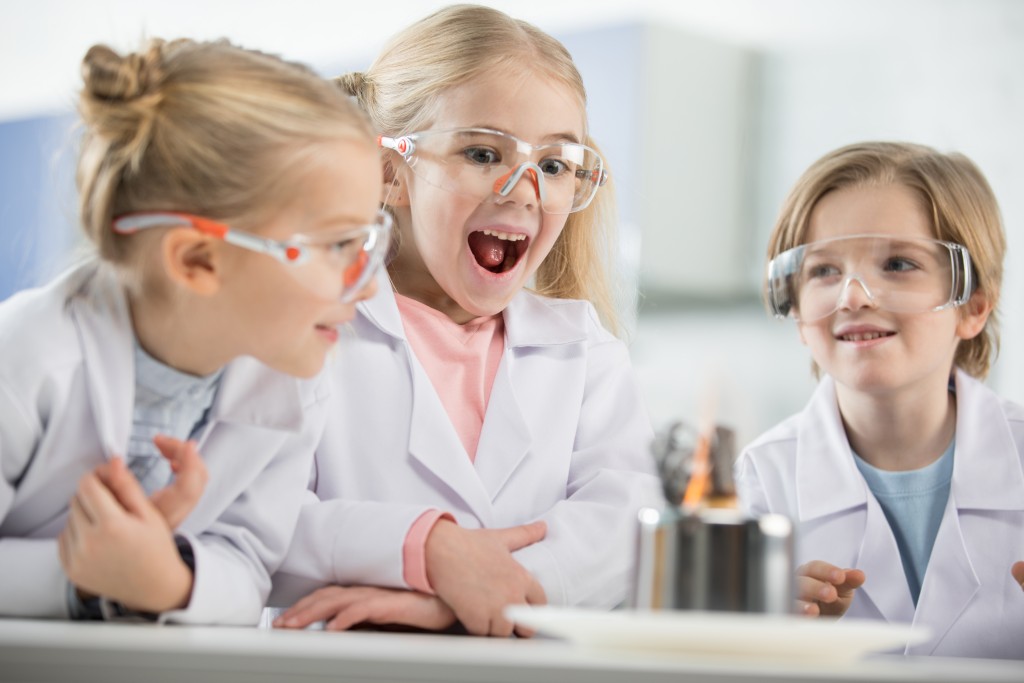 Pay a Visit to Your Top Choices
Visit at least your top three choices to see the classrooms and meet the faculty and staff. This way, you can manage your expectations and get a good grasp of whether the learning environment is suitable for your child. Take this opportunity to observe the facility and the available equipment, and then imagine how your child would adjust to that kind of setting.
Talk to the Principal and Teachers
In an interview with TIME, Peg Tyre, author of The Good School: How Smart Parents Get Their Kids the Education They Deserve, stressed the importance of the relationship between the teacher and student. Children will spend a large portion of their days with their teachers. For Tyre, it's vital that the teacher is engaged and takes great pride in his or her students. You can look for these signs when you talk to the teachers.
When sitting down with the principal, make sure to come prepared with a list of questions. Inquire about how the teachers were trained, what the students' common behavioral problems are, and all the relevant details you want to know.
Attend a PTA Meeting
PTA meetings are a great way to connect with your fellow parents. Naturally, the teachers and staff will try to please you by showing the good side of things. But the parents of the current students can tell you about the real situation and share if their children are happy with the way things are at that school. Save the parents' names and phone numbers so you can contact them later should you decide to enroll your child in that facility.
Trust Your Gut
There's no better expert than your child's needs than you are as a parent. If you have a good feeling about the staff and the curriculum, trust your gut and go for it. Otherwise, move on to your next choice.
As a final word, it's good not to focus too much on the school's test score. According to Tyre, a school with a high test score might be an indication that the faculty is only teaching to the test. Remember that it's your child's experience that matters, not the grades.