Being a homeowner is something that many people aspire to do. Unfortunately, it can be an expensive endeavor—especially if you're purchasing a home for the first time.
But don't let the cost of real estate deter you from your dream of homeownership. There are plenty of strategies that you can use to cut down on your real estate costs and make your dream home more affordable than you ever imagined. Take a look at some of the best ways to reduce expenses when buying real estate property.
Do Research in Advance
Before you start searching for a home, it's essential to do research in advance. Researching the local housing market and understanding the trends will help you better understand what kind of home you can expect to find within your budget.
This means familiarizing yourself with the current housing conditions in your area, researching local zoning laws and regulations, and learning about incentives and discounts offered by builders or developers in your area. Doing this research will help give you an edge when it comes time to negotiate your purchase price with the seller or builder of the home.
Especially with the rise of online real estate marketplaces, it's easier than ever to find accurate information about local housing trends. Take advantage of this resource to get a better understanding of the housing market in your area and to narrow down your search. This way, you can be sure that you're getting the best deal possible on your next home.
Consider Fixer-Uppers
Another great way to save money on real estate is to consider buying a fixer-upper instead of a move-in ready home. Fixer-uppers are homes that need some work before they can be considered habitable. These homes are often priced below market value, so they can be an excellent option for buyers on a tight budget.
Fixer-uppers come with their own set of challenges, but they also offer potential savings that can be substantial if done right. When considering a fixer-upper, it's essential to factor in all the costs associated with renovating and updating the property before committing to make sure that there really is potential savings involved.
Once you have determined that a fixer-upper is a right choice for you, it's important to work with an experienced realtor to find the best deals and to help you navigate the process.
Look For Incentives & Discounts
It's also important to look into any incentives or discounts available when buying real estate in your area. Many states offer tax incentives for first-time homebuyers and buyers who invest in energy-efficient homes or disadvantaged neighborhoods. It pays to do some digging on this front so you don't miss out on any potential savings opportunities.
If you're unsure of which incentives or discounts might be available, it's best to consult a local real estate expert who can point you in the right direction. You can also speak to a financial advisor or accountant for advice on how to maximize any available tax benefits.
Incentives and discounts can be a great way to reduce the overall cost of buying a home and make the process much less overwhelming. By taking advantage of these opportunities, you can save money and achieve your dream of homeownership faster than you ever thought possible.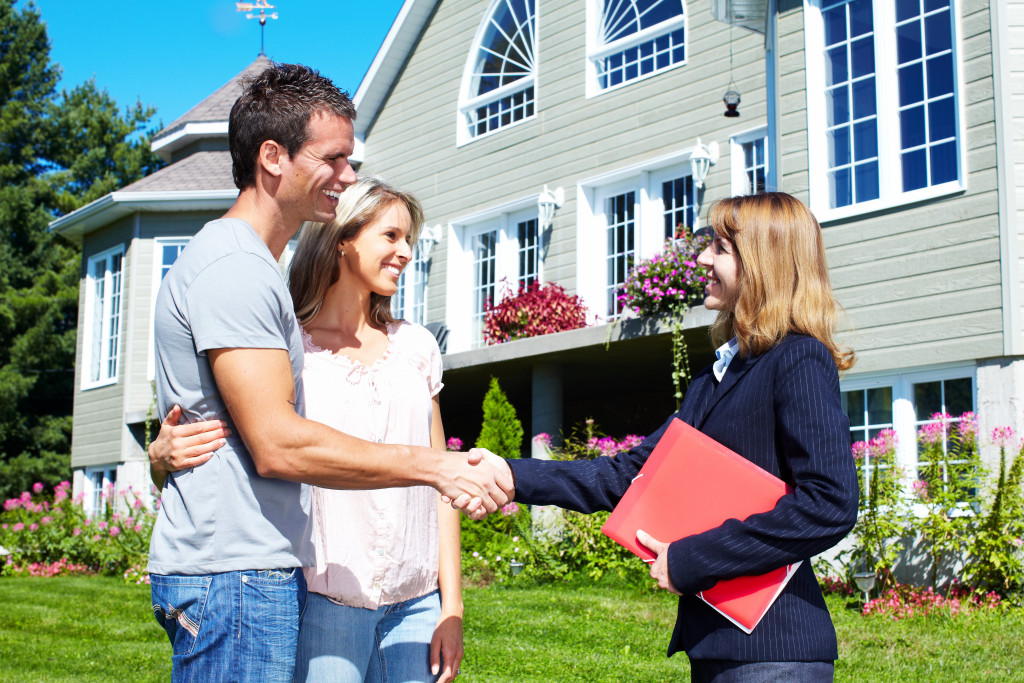 Consider Package Deals
Like most other large purchases, you can often save money on real estate if you buy in bulk. Many developers and builders offer deals that include affordable house and land packages, so it pays to do some research and see what kind of packages might be available in your area.
Buying a house and land package can be a great way to save on the total cost of your purchase. These packages are typically priced below market value and include incentives such as reduced closing costs and free upgrades.
The potential savings from buying a house and land package can be significant, so it's well worth exploring this option if you're on a tight budget. Just be sure to do your due diligence before signing any contracts so that you know what you're getting into and can make an informed decision.
Becoming a homeowner doesn't have to be a costly venture—as long as you know what strategies are available for cutting down real estate costs. The above are just a few strategies you can use to reduce your expenses when buying real estate property. By taking the time to focus on these strategies and finding the right deals, you can significantly reduce the cost of your purchase and get closer to achieving your homeownership goals. So, what are you waiting for? Get started on your home-buying journey today!