For some, hosting comes as naturally as breathing. For the rest of us, maybe not so much. There's something quite intimidating about having a group of people show up on your doorstep with expectations of being fed and entertained.
Lucky for those who have breathtakingly beautiful homes with outdoor kitchens in Salt Lake City since they can dine under the stars. But what to do if you don't?
Get organized
Yup, this needs to be first on the list if you want your party to be successful. Food, drinks, decors, games, seating arrangements, favors, budget — these all need to be worked out. Planning is half the battle and helps you have a game plan for any surprise that springs up on you (such as an invited guest who gets too drunk). Not the organized type? Don't worry. There's no need for an excel spreadsheet. Just a good ol' pen and paper plus a hefty imagination will do the trick.
Ensure everything is prepared days before the party
The last thing you want to happen is to be waiting for your party supplies to arrive ten minutes before your guests are scheduled to come. That simply is not cool. Plus, you will be a nervous wreck. You want to be calm and completely in control. Make sure everything is in order at least one day before the big date. The only thing you must be doing on the day of the party is a last-minute check on everything.
Have exceptional food. In case you didn't know it yet, half of the success of a party is the food. If you're going to fail in all other areas, don't make it the food. After all, if everyone is happily fed and scrumptiously nourished, no one is going to make a big deal about your decors or lack thereof. We can't put it plainly enough. Make sure there is good food on the table and that there is plenty of it.
Provide (really) good music
This is a walk in the park if you have a natural feel for music and know what kind to play to make guests feel a certain way. There's got to be a flow, wherein you might play steady classics while the guests come in and make themselves comfortable, which will slowly build up to more recognizable hits as the party warms up, and could eventually climax with a louder club or dance tunes as your celebration hits its peak. Music can't be seen but it can be heard and most importantly, felt. This is a way to make your party ultra memorable — having the right soundtrack to accompany it.
Look your best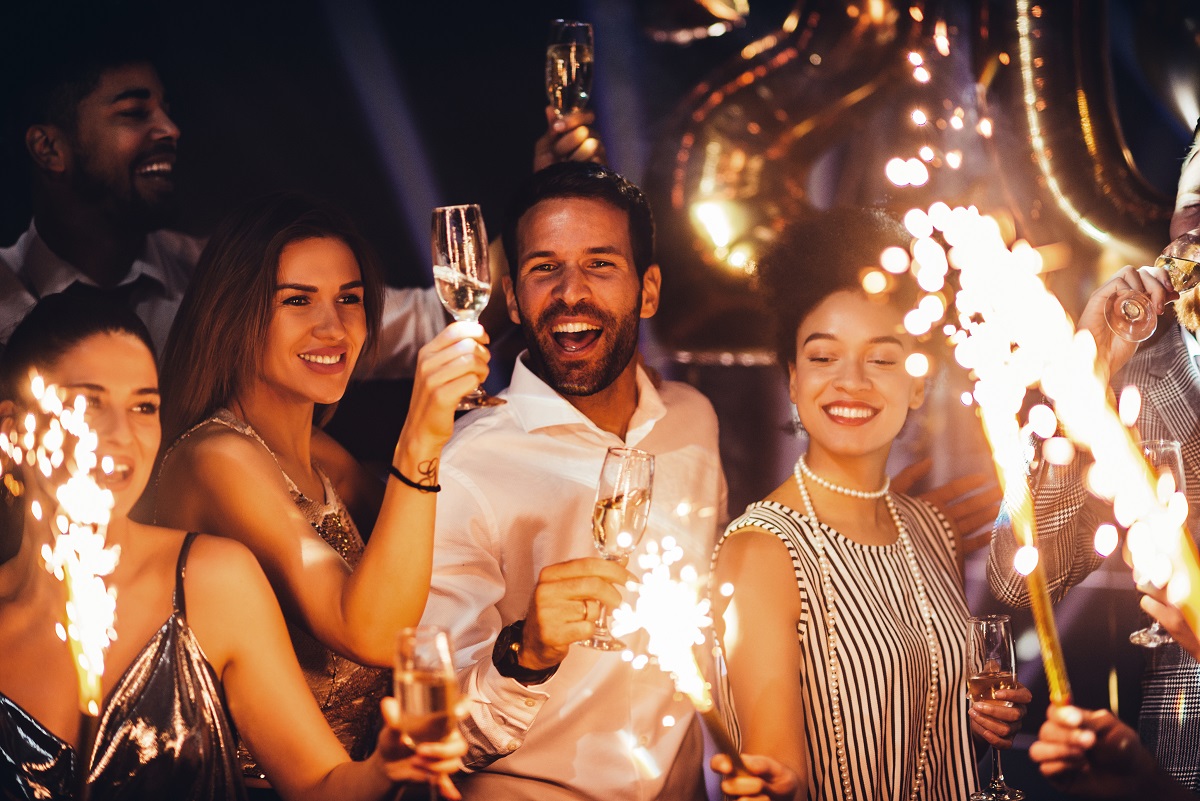 As the host of this party, you must put your best face forward. Wear something you are comfortable in yet you look absolutely stunning in. Take time to style your hair and do your face. There will be a lot of pictures and most people will be looking at you for the most part of the evening. Looking gorgeous will help your confidence level skyrocket.
Now that you have a guide in throwing your best party yet, start making your guest list. Have fun!