Whether you are moving across the country or taking a long-haul road trip to different cities, having your dog with you can make the experience more fun. However, remember that dogs can get tired and bored just like you do on long car trips. So to keep them safe, comfortable, and healthy, here are some practical tips that you need to know:
1. Plan plenty of stops
Animal transport services plan frequent stops to let their furry passengers go to the potty, stretch their legs, and play for a while. So if you are taking your dog on a car trip that is longer than usual, plan plenty of rest stops along the way to keep them comfortable and happy. Frequent rest stops will be beneficial for you, too, since you can take the opportunity to rest from driving and stretch your muscles.
2. Take your dog to the vet
Before going on a road trip, it's best to take your dog to the vet for a check-up to see if their health is up for long-haul travel. While you're there, ensure that your dog's vaccinations and tick preventatives are up-to-date. You might also want to ask for additional vaccinations against certain types of diseases they might be exposed to during your trip.
3. Pack essentials, and then extra
Here's a list of the essentials you need to pack for your dog:
Food and water
Bowls and water bottle
Leash
Toys
Clothing (if needed)
Medication
Brush
Tick remover
Waste bags
Treats
Blanket or dog bed
Dog towel
It is also wise to pack more than you think you might need just in case. You don't want to end up with a hungry dog and no pet store in sight.
4. Chip your dog
If they don't have a microchip yet, consider having your dog chipped at the vet's office. In case your pet gets lost during the road trip, the people who find them can use the microchip to contact you and get you reunited with your dog. Apart from a microchip, you might also want to put a GPS device on their collar. Unlike a microchip, a GPS device can tell you exactly where they are at any given time, which will make it easier for you to find them in case they wander off.
5. Buy a car seat cover
A car seat cover will help keep your car's upholstery clean and free from scratch marks. In case your dog has an accident in the backseat, having a car seat cover will make the cleanup time much shorter than going without.
6. Entertain your dog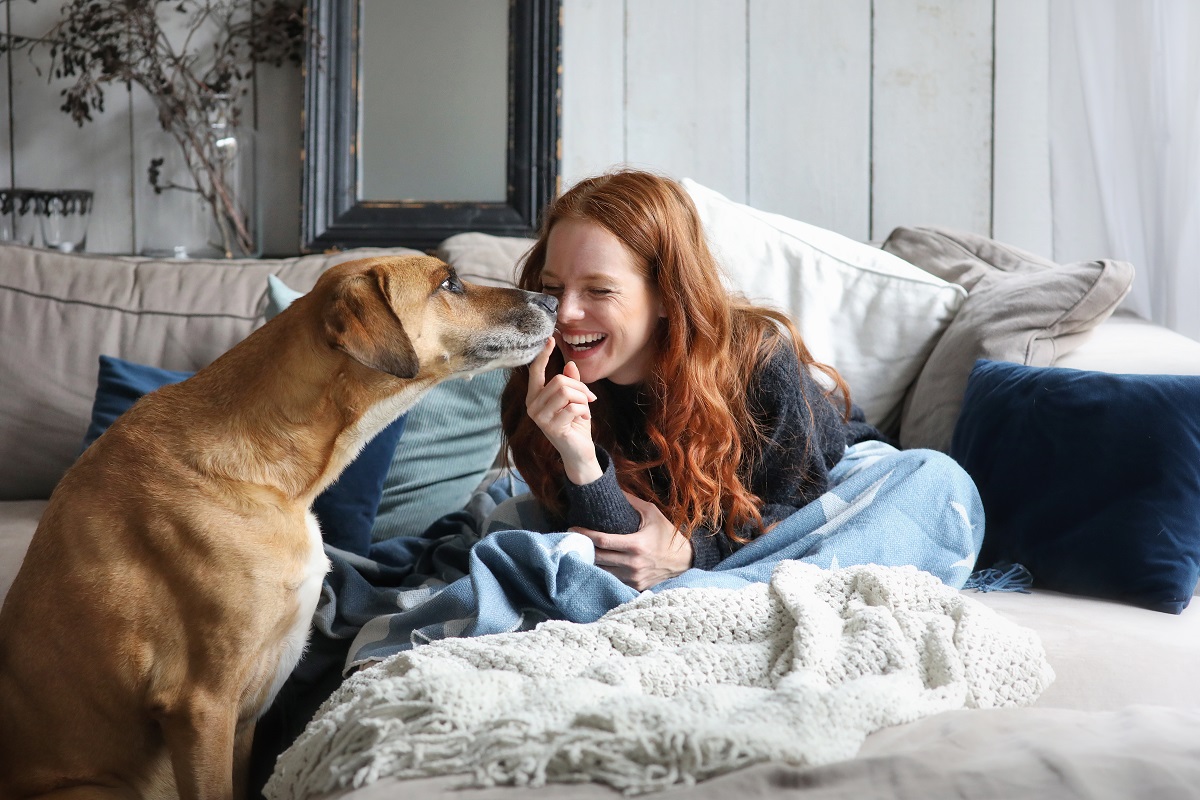 Just like humans, dogs can get bored during a long road trip. But unlike you, they can't listen to podcasts or read a book to pass the time.
To prevent them from chewing on the seats out of boredom or barking your ear off, keep your furry friend entertained. Bring their favorite toy to keep them busy in the backseat. During rest stops, spend a few minutes playing with them not only to keep them happy but also to spend some of their energy.
7. Plan for lodging
Ensure that the accommodations you book ahead of time are pet-friendly. Find out what their pet rules are, if there are any breed restrictions, and how much do the fees cost. If you have to leave your dog at some point during the trip, look up doggy daycares in the area that can accommodate them.
8. Bring their crate
A crate serves as a familiar space to sleep in for your dog, which will help reduce their anxiety about being in an unfamiliar place. When traveling in a car, a crate will also keep them safe, but make sure not to put them in it for too long.
9. Maintain the same routine
As much as possible, replicate the routine that your dog has at home during your road trip. Feed, walk, and let them go to the potty on roughly the same schedule you have at home. This will help reduce their anxiety and keep them well-behaved throughout the trip.
Taking a road trip with your dog can be lots of fun and comes with certain risks. To keep your dog happy and safe throughout the journey, take these things to heart and be mindful of your dog's behavior. If they start to get nervous or anxious, pull over and wait until they calm down.
Have you ever taken a road trip with your pet? Share your stories in the comments below!