Add colorful furniture pieces for a fun and inviting space and to create beautiful memories. 
Build a sandbox underneath the deck for a shaded and covered area for kids to play in. 
Install a playhouse or swing set to provide an interactive activity for the entire family.
Set up games like cornhole, horseshoes, or mini golf greens to encourage physical activity and social development.
If you want to spruce up your outdoor living space, deck renovations are perfect. They add value to your home and provide an excellent opportunity to create something special that you and your family can enjoy for years to come.
Plus, with some creative ideas and child-friendly features, it's easy to ensure everyone in the family has fun while spending time outdoors. From adding colorful furniture pieces to creating a sandbox area under the deck, here are some great child-friendly deck renovation ideas to make outdoor living more enjoyable for all ages!
Place waterproof coating
Applying a waterproof coating to your outdoor deck is an ideal way to bring life back without sacrificing child-friendly features. Waterproof coatings provide a protective layer over your wood, making it safer and lasting longer. When choosing the right waterproof coating for your deck, consider using a non-toxic, VOC-free product with UV protection and anti-fungal qualities.
This will ensure you make the safest and most lasting choice for renovating your child's deck area. Taking the time to properly apply a waterproof coating will not only make the surface safe for kids but also extend the life of your deck by protecting it from daily wear and tear and harsh weather elements like sun and rain.
Install fun furniture and other equipment.
Here are some fun furniture and equipment you can add to your deck for your children:
Add colorful furniture pieces.
Including colorful furniture pieces is an excellent child-friendly deck renovation idea. It's an easy and affordable way to brighten your outdoor area, creating a fun and inviting space that kids love. This concept works especially well for children of multiple ages, as the colors engage them differently – toddlers can explore different shapes and sizes.
At the same time, older kids can appreciate the color combinations (for example, using saturated shades together or a monochrome palette). Additionally, you should ensure that your new pieces are durable, so they will withstand daily wear and tear from young ones. With careful planning, this child-friendly deck renovation idea will breathe life into your outdoor areas while helping create beautiful memories with your family.
Build a sandbox area underneath the deck.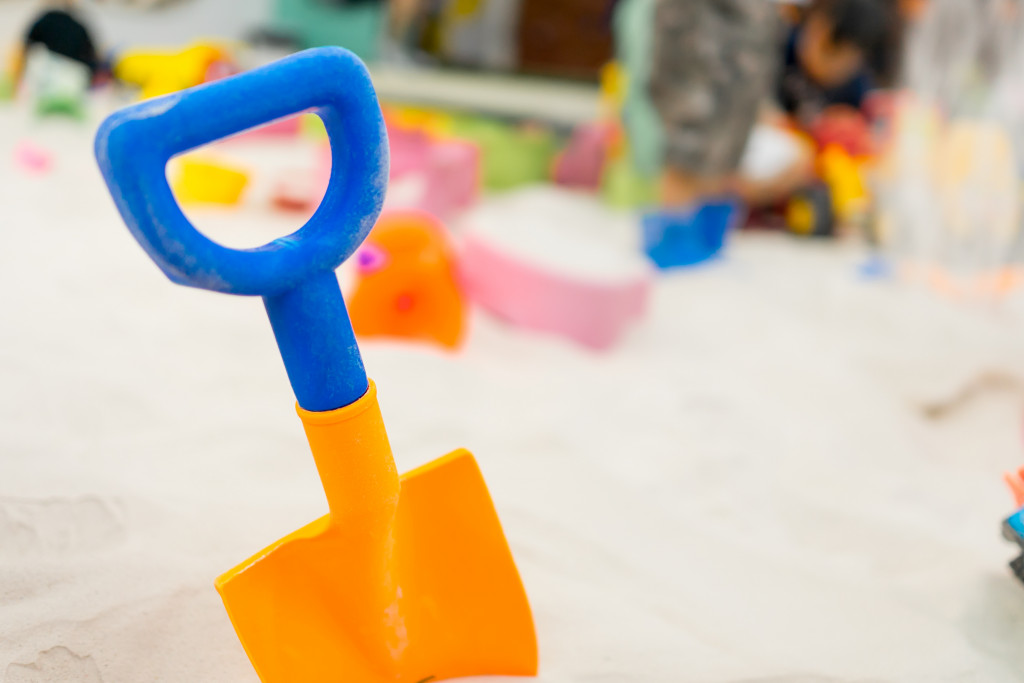 Building a sandbox underneath the deck can be an excellent child-friendly renovation idea. It provides a shaded, covered area, allowing your kids to create and play. With sand cooler than pavement or grass, it's great for hot summer days when the kids want fun and comfort.
In addition, building a sandbox under the deck reduces the mess associated with having exposed sand and eliminates potential safety risks should anyone trip over the edges of it. Remember that you will need to make sure your deck is structurally sound before installing the sandbox; otherwise, you could end up with more costly renovations in the future!
Include a playhouse or swing set.
A playhouse or swing set can be a great way to liven up a traditional family deck. This addition is especially suited for families with children as it provides a fun and interactive activity for the entire family. Safety is also important to keep in mind when adding these structures – stick to structures made of treated or untreated lumber, plastic, metal, or composite boards to ensure that all elements are durable and safe during outdoor use.
Additionally, make sure to ensure the structure is securely fastened to the deck's baseboard with hardware and/or lag bolts. Proper safety measures will ensure families can create a welcoming space for their children to play without sacrificing quality craftsmanship or safety.
Set up games.
Installing games like cornhole, horseshoes, or mini golf greens as part of a child-friendly deck renovation can be a great way to add some fun and family memories to the backyard. These types of games encourage kids to get outside and be active, providing physical activity and social development opportunities.
Additionally, setting up these types of activities can create a gathering spot for the family; having an area that is specifically set up for entertainment and quality time together is beneficial for both children and adults alike. While it may require a bit more effort than other renovation projects, taking the time to properly set up these games could prove to be worthwhile in the long term.
Put up hammocks and swings to relax on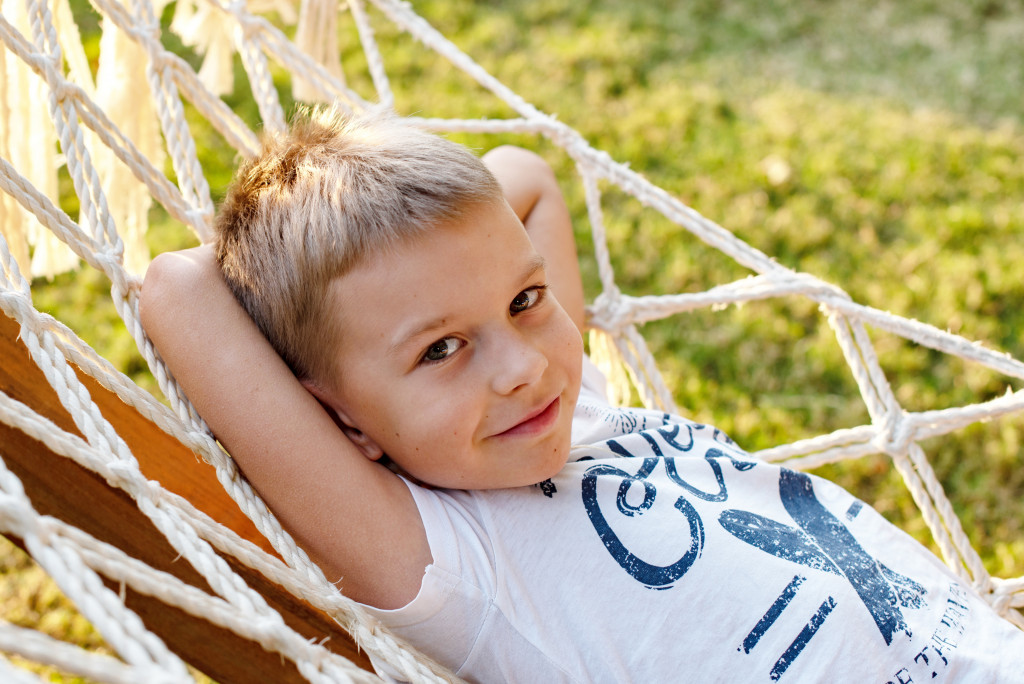 Installing hammocks and swings in a child-friendly deck renovation can provide an extra atmosphere of relaxation, a comfortable spot to rest after playing outdoors. It is important to take the time to properly install these items, making sure to follow all safety precautions, like using strong cords, supports, and eye hooks that are rated for weight capacity.
Allowing children on outdoor relaxation pieces also requires setting a few ground rules, such as setting limits on how many people can get onto one piece of equipment at once. With these guidelines in place, everyone can be sure that the hammock or swing is secure and appropriate for its intended use throughout its useful life.
These are just a few of the ways you can make your deck renovations child-friendly and provide them with an enjoyable outdoor experience. With careful planning, patience, and quality materials, your family will have a safe and inviting space for years to come!