In a generation that is increasingly more critical about how they look while simultaneously advocating natural beauty, one seems to walk a fine line when it comes to the standards of beauty. Add to that the notion of self-care and suddenly everyone agrees you are your most beautiful when you have youthful skin, healthy hair and nails done to perfection. All of these do not sound hard, but in reality, it is not something you can achieve overnight.
To get that beautiful, natural look, best start on these now:
Be Good to Your Hair
It would be nice if you could wake up to natural hair that does not need much styling at all. However, with weather changes contributing to the frizziness or limpness of your hair, anyone will want some semblance of control when it comes to their look. All the styling, ironing, curling and blow drying make take its toll on your hair in the long run, however.
To truly get that effortlessly beautiful look, your hair needs to be healthy despite all the styling. Thankfully, that is something you can work on with the help of luxury hair styling products that lock in moisture and deposit nutrients to hair whilst also cleansing it of dirt.
Choose Makeup That Highlights Your Features
Natural beauty has that very important keyword that has pushed barely-there makeup trends to the top of the list of most coveted looks. It may seem easy, as the goal is to look good despite not putting on a thick layer of makeup, but it can be challenging if you have uneven skin and dry spots.
The truth is a lot of skin preparation is needed for natural makeup looks, and you also need a foundation that blends smoothly into your skin without making it look too obvious that you are wearing any. You also want moisturised lips in nude tones rather than bright and dramatic pouts, which are better suited for nighttime looks.
Follow a Skin-care Routine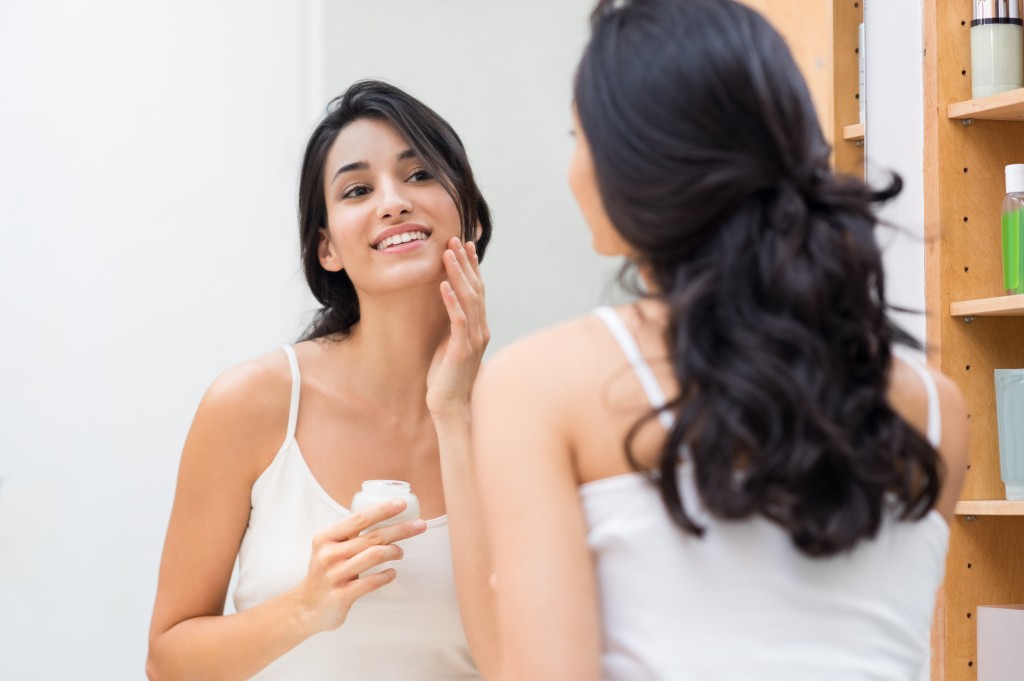 Healthy skin will work better with makeup, as there will be fewer problem area to address. You would want to remove dark circles under your eyes, as well as blemishes and acne. You will also want to control the oiliness of your skin, which further highlights the importance of choosing the right products. A basic but effective skincare routine starts with cleansing, followed by toning and moisturising.
These are the basics, which you can do once in the morning and once at night. For a day that involves wearing makeup, you may need to double cleanse, tone, moisturise, apply serums and treat your skin to a face mask.
Eat Healthily
You can load up on all the hair strengthening products and skin perfecting creams you can find, but if you continue to choose unhealthy food over healthier options, you are making it harder on your skin to look beautiful naturally. Even your nails will show that underneath all that primping is the reason you cannot go anywhere bare-faced. You are already choosing to care for your hair, skin and face; do so with your overall wellbeing in mind, as they are all related anyway.
Self-care and natural beauty go hand in hand. You may have to rely on essential beauty and styling products to enhance your looks, but put some effort into natural ways to care for yourself, too.