Did you know that when it comes to gifting for a housewarming party, traditional gifts are always the best route? They not only prove to be useful for new homeowners, but they also bring with them good luck.
It's important to consider if the gift you plan to buy is something the homeowners will actually use. One of the things you might be wondering about is what kind of housewarming gift to give the new homeowners. You want to give them something that is thoughtful and useful, but you don't want to break the bank. Here are some traditional housewarming gifts that are both practical and affordable.
A Welcome Mat
Welcome mats are not only practical, but they also make a great first impression for guests visiting your friend or family member's new home. Plus, there are so many different designs and styles available these days that it should be easy to find one that suits the taste of the new homeowners. For example, coir mats are typically made from natural fibers, making them a good option for an eco-friendly gift.
A Houseplant
A houseplant is a great way to add some life to a new home. Not only do they look nice, but they also help purify the air. Just be sure to choose a plant that is low-maintenance and easy to care for so that your friend or family member doesn't end up with something they can't keep alive. Some of the best plants for new homeowners are succulents, ferns, and bamboo. These are all easy to care for and require minimal maintenance.
A Cookbook
Every new homeowner needs a good cookbook. Whether they are an experienced chef or just starting their kitchen journey, having a collection of recipes to choose from is always helpful. Plus, this is one gift that will keep on giving since your friend or family member can turn back to the cookbook time and time again.
A Toolbox
Tools are essential for any homeowner, no matter how experienced they are. Whether it's a hammer, a screwdriver, or a set of pliers, having the right tools on hand can make all the difference when tackling home improvement projects. Consider getting them an excellent toolbox to store all of their tools in one place.
A Set of Towels
A set of fresh towels is always appreciated, especially when you've just moved into a new home and all your old ones are still in boxes! Opt for something neutral in color to match any décor, and make sure to include both bath and hand towels in the set. If possible, get them a few extra for when guests come to visit. Doing so will show your thoughtfulness and consideration.
A Gift Card to a Home Improvement Store
If you really can't decide what to get, then why not go for a gift card? That way, your friend or family member can choose something themselves that they know they'll need or want for their new home. Home improvement stores are always a good option, as there's bound to be something there that they need. Alternatively, you could opt for a grocery store gift card so they can stock their pantry and fridge with all the essentials.
Candles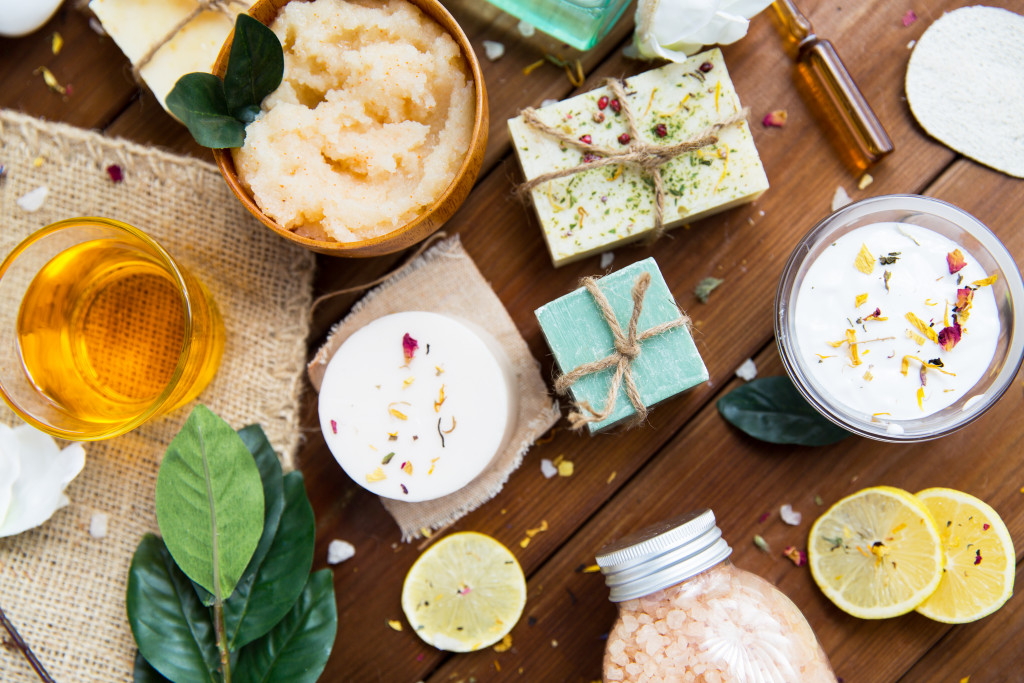 You can never go wrong with a few candles to create a cozy atmosphere in the home. Candles can also be used for special occasions or just to add some ambiance to any room. You can even get creative and choose scented ones that will make your home smell amazing. Scents like lavender, eucalyptus, and citrus are all great options. They can make any room feel inviting and cozy.
Picture Frames
New homeowners often like to display memories from their old homes, and picture frames are the perfect way to do this. Look for frames that are in a style or color that matches the new home's décor and choose some from sizes from small to large, so they have options. You can also get creative and add photos of the two of you or use frames from a local craft store to create something special.
The bottom line
Moving into a new home is always exciting, but it can also be daunting – especially when it comes to stocking up on everything you need to make it feel like home sweet home! Traditional housewarming gifts can be a great way to help out the new homeowners in your life and make their transition into their new place just that little bit easier (and more stylish!). So next time you're stumped on what gift to give, consider one (or more!) of the above options – your friends and family will thank you for it!