Years have gone by and, yet, your love for your partner continues to grow. To express how much you appreciate everything that your partner has done for you over the years, you want to give them a romantic gift for your upcoming anniversary.
Do not go for cliche items like stuff toys or bouquets of flowers. Instead, here are a few unique ideas to surprise your partner:
Promise Rings
Whether you are not yet ready to get married or not planning to tie the knot at all, you can pledge your undying love and commitment to each other by wearing promise rings. You can go for traditional gold or silver bands but, if you want something that looks more casual or less official, go for ones that are made in silicone.
Silicone rings are increasingly becoming more popular. Aside from affordable, they are also flexible — perfect if you and your partner are outdoorsy types or involve in a profession that does not permit you to wear metal rings.
The Story of You
Are you good at crafting? Even if you are not, your partner will certainly appreciate your efforts when you create a scrapbook or a journal that recalls the wonderful memories you had together throughout the years. Include photos, movie tickets, table napkins, little notes you left for each other — anything that you have kept throughout the years.
Also, write down all the qualities that you love about your partner, from the way they take care of you to the corny jokes they tell to make you laugh.
Your partner will appreciate your gift no matter what, but try to be as creative as possible. Look at sites like Pinterest for design inspiration. Most importantly, do not hold back.
A Trip to the Place You First Met
Want to re-light the spark? Head back to the place the two of you met and relive every moment. Eat in the same restaurant or walk in the same museum where you had your first date. Tell your partner how you felt that day, from the first moment you laid your eyes on them.
Gifts do not always have to be an item. Your partner will enjoy spending time with you and reminisce about the past years.
Take Her to a Place She Has Always Wanted to Go
Another option is to make new memories in a place that the two of you have not been before. Act like newlyweds who are visiting a tropical island for their honeymoon and do romantic activities that popular destinations offer for young couples even if you think they are cheesy. Go on a boat ride at sunset or get a couple's massage.
Name a Star After Them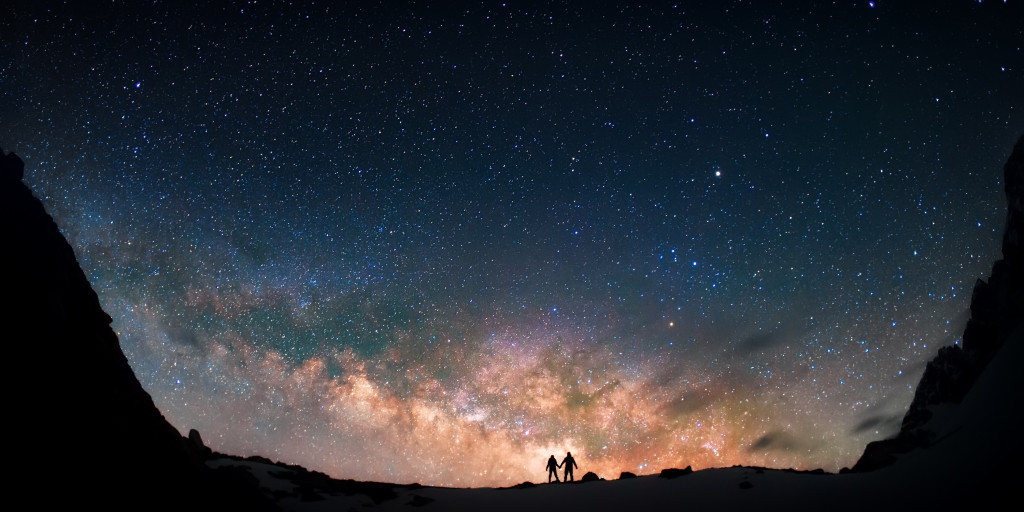 Whenever they look up to the night sky, they will always remember you. There are a countless number of stars in the universe and you actually pay a service that will name one after your partner.
Although, in reality, only the International Astronomical Union is allowed to name a star, the organization often gives it a generic designation that includes its coordinates. A star naming service will allow you to pick one star and name it after your loved one in their registry. It is unofficial, but it still your star.
No matter which gift you choose, your partner will surely appreciate it as long as you put thoughts and effort into creating it/purchasing it.