Hiking or any outdoor activity involves a little bit of risk and sometimes accidents — big and small — can hit your team. While you should always have a first aid kit at hand, having a bit of paracord can make facing outdoor emergencies a little bit easier and safer. Hunters and survivalists wear paracord as bracelets, and here are some of the reasons why:
Securing Injuries
A single paracord bracelet holds enough rope to make a makeshift splint. Put a little cushioning on the injured limb, use walking poles/tent poles or sturdy pieces of wood as your splints and secure the brace with paracord. The knot should be tight enough to secure the limb in position but not so tight as to restrict blood flow. Remember to loosen the injured person's clothing and elevate his/her legs to prevent the onset of shock. Paracord is water-resistant, allowing them to stay tight regardless of rain or harsh weather. You can also use paracord as simple slings for less severe injuries.
Makeshift Transports
The most common paracord (the Type III or 550 paracord) can bear a static weight of 550 lbs. This makes them suitable materials for making rope stretchers. However, it would take a lot of bracelets to make a single stretcher. A typical paracord bracelet holds about seven feet of rope, and you'll need seven bracelets to create a secure stretcher. You can carry more paracord by weaving them into a belt. A single paracord belt can hold more than 50 feet of rope — enough length to make a stretcher. Use two lengths of paracord as your poles and run shorter pieces of paracord across both lines at intervals of 3-4 inches. Paracord can withstand 550 lbs, but jostling motions can add extra force, so make sure to walk carefully.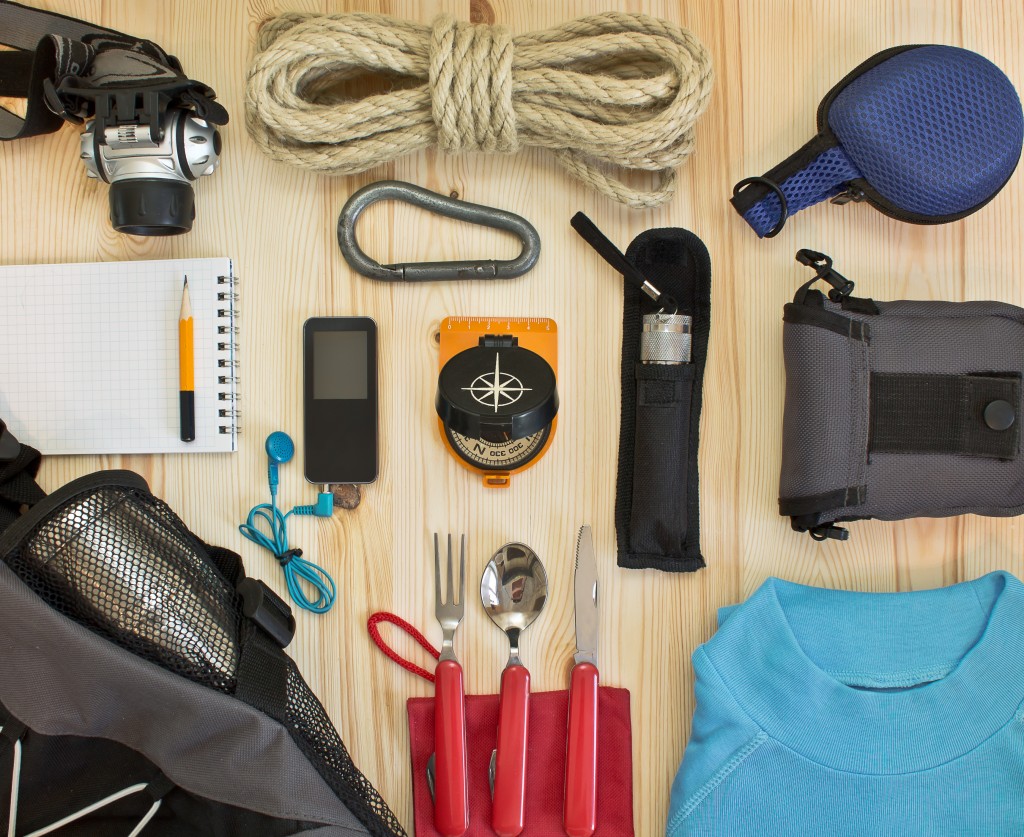 Sutures and Tourniquets
In life-threatening situations, try to use the most appropriate materials you can find. Always include a suture kit in your first aid kit, but if you didn't, you could use the "insides" or inner threads of a paracord rope as temporary sutures. Blood loss and infection are serious problems in an outdoor setting. Stopping the bleeding is essential for the safety and survival of the injured individual. Use a length of paracord as a tourniquet as you stitch the wound, but only do this if you have some first aid/medical training or in the direst of emergencies. For injuries to the arms and legs, it's better to patch the wound and use your paracord as a tourniquet as your party calls for help or transports the injured individual.
Rescue Lines/Rope
550 paracord can withstand a lot of stress, making them ideal as emergency rescue rope or lines. While it might be safer to stay put if you've fallen into a ditch, circumstances sometimes require rescue. You can use a relatively long length of paracord to lower supplies to the injured party. You can attempt a rescue if the situation calls for it, but it would be risky with just one length of paracord. The 550 lbs rating of paracord is for static weight and swinging, or sudden jerks can easily break it.
There are no downsides to having paracord on your person at all times. You don't even need to ask local hunters on where to buy paracord; head out to your nearest outdoor sporting goods shop and buy yourself a bundle or two.