Planning a wedding can get stressful and overwhelming. Even if you have a wedding planner, you have to do a lot of research and manage a lot of moving parts, all while making sure that your plans stay within your budget.
Whether you have two years or six months to plan your wedding, this list can help. Even though the countdown starts about 12 months before the big day, it is still flexible enough so that you can condense it to just a few months before or stretch it out to as many as a couple of years prior to the date.
Twelve Months Before
Before you start planning your wedding, you should set a date. When choosing a wedding date, consider if there are any specific days that are special to you and your fiancé, as well as the season and weather during the time you had in mind. The date you select will affect the venue availability, pricing and attendance.
Make sure that you sit down with your partner and discuss your wedding budget. Ensure that you keep track of all expenses. You should also discuss the guest list. When deciding on your headcount, consider your budget, venue and relationships. Do you really want to invite random relatives that you rarely talk to? Do you want a big event or a more intimate celebration?
During this time, you should begin canvassing for possible wedding venues.  This is even more crucial if you are planning a destination wedding. Venues fill up quickly, especially wedding venues in Paris, France, as it is one of the top picks for destination weddings. Make sure your venue suits both your guest list and budget. Also, keep in mind that most places have in-house caterers that you can book and that packages are usually available. This is something you may want to consider and scratch off the to-do list.
Nine Months Before
A few months prior to your wedding, you should decide on the theme and overall design of the event. This involves all décor, floral styling, details and colours. Once you have that down pat, you should book your photographer, videographer, florist, musicians or DJ and the officiant.
Additionally, you should create your gift registry and order wedding stationery.
When it comes to buying wedding dresses, the earlier the better. If you want to avoid rush fees, find and secure your wedding dress months before your wedding. This will allow for design customisations, fittings and alterations.
Six Months Before
This is the time that you should be planning your rehearsal and the ceremony itself. You should also start planning your honeymoon. Make sure to book early and that your passports are up-to-date if you are having a destination wedding or a honeymoon overseas.
Get ready for cake tastings, as well. When choosing a cake, consider flavour, size, design and your budget.
Three Months Before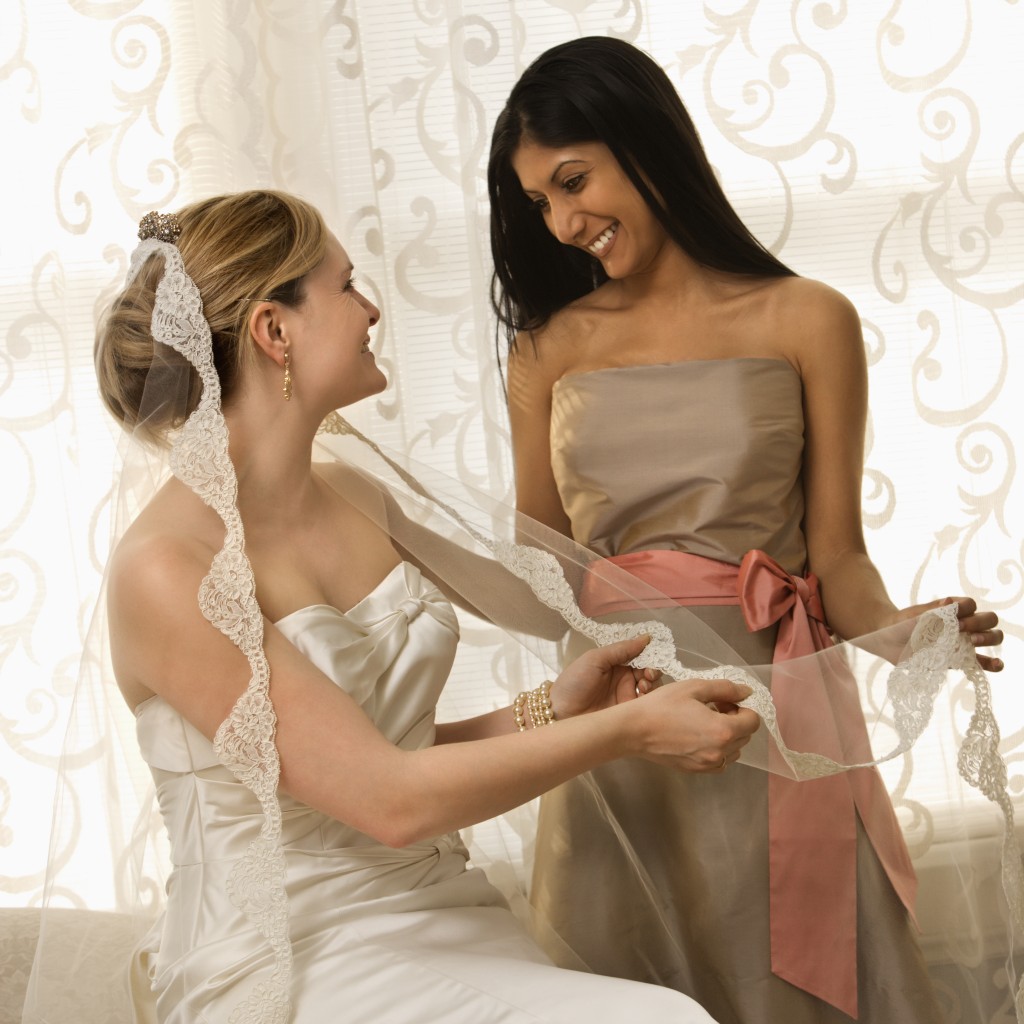 You're almost to your wedding day! By this time, you should have bought your wedding bands and started writing your vows, as well as finalised your guest list. The bridesmaids and groomsmen should have their attire ready.
Two Months Before
A couple of months before you exchange "I dos", you should order your wedding invites, finalise your vows and choose wedding favours to give out. Organise your transport to and from the wedding ceremony and reception.
Six Weeks Before
The program for the ceremony and reception should be finalised by now. You should also confirm details with your vendors. Mail your invitations to your guests.
Also, don't forget to make your union official on paper – get your marriage license.
Three Weeks Before
Only three weeks prior to your big day! Have your final dress or suit fittings so that there is ample time for last-minute alterations, if any. Follow up on any R.S.V.P.s so that you can finalise your guest list for the venue and caterers and lock in your seating chart.
One Week Before
Seven days before your wedding; you should be making final arrangements. Take care of things like your hair and makeup. Pick up your dress, put together favours and welcome bags, confirm delivery and arrival times with your vendors and transportation. Additionally, pamper yourself and get a manicure and pedicure and a massage.
Day-Of
It's your big day! All your planning and preparation have finally come to fruition. All that you have to do during your wedding day is to just revel in the moment and look forward to the future.