A lot of people love creating custom cards for their loved ones, friends, workmates, and even next-door neighbors. The idea of crafting personalized cards on their own gets them excited and likewise makes the recipients genuinely happy, knowing that they are made by hand with love.
Now, if you also happen to love making your own cards for special occasions like holidays, anniversaries, birthdays, graduations, and just about every event that calls for a sort of celebration, there are essential DIY supplies that you should keep handy.
For one, you should have a bunch of seasonal stamps on stock so you could spring into action and create a quick card for special people to celebrate the season. Some companies supply attractive, creative, and affordable seasonal stamp products, so this should be a breeze for you.
Additionally, consider getting these six essential supplies for those occasions that require a well-thought-out and customized card:
Accents and embellishments
These supplies can provide that extra wow factor to any custom card that you will create for people close to your heart. You can use them to create impressive designs. They may include:
Color buttons
Candles
Tassels
Pompoms
Sequins
Trinkets
Faux gems and jewels
Ribbons
Washi tapes
Coloring tools
Make any card pop up with vibrancy by using the right coloring tools to decorate. Be sure to invest in these coloring supplies:
Emboss powder
Shimmer paint
Blender pens
Glitters
Stamping sponges
Chalk markers
Watercolor pencils
Pigment sprinkles
Color markers
Embossing paste
Spritzers
Dies and embossing
Dies and embossing materials add a variety of textures to an otherwise flat card. With them, you can easily make any card spring into life with the various patterns and textures that you can achieve. You should have different embossing folders and dies to have as many design possibilities as possible.
Papers and envelopes
Of course, your personalized cards won't be complete without specialty paper and envelopes. Fortunately, there is no shortage of colorful and attractive designer papers and envelopes that you can buy online. These materials are accessible to source since they are available in most DIY specialty stores.
Tools
You should also get some essential decorating tools to help you design cards that are one for the books. Among others, be sure to invest in these specialty tools:
Cutting blades
Paper snips
Bine folders
Paper trimmers
Die brushes
Putty
Adhesives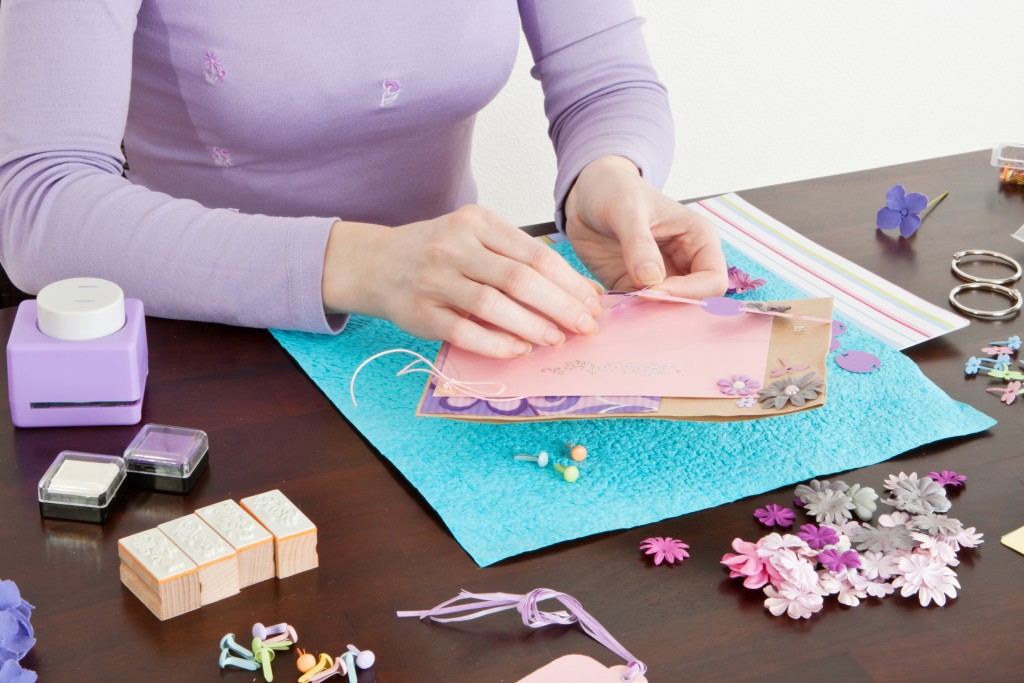 Stock up on various types of adhesives so that you always have ready materials to combine accents and paper easily. Here are some of the adhesive supplies to buy:
Glue pens
Glue dots
Adhesive strips
Snail adhesives
Tear and tape adhesives
Dimensionals
Packaging
Do you want to make your cards even more eye-popping? Well, better stock up, too, on some of these packaging supplies:
Copper trims
Cellophane bags
Card boxes
Foil sheets
Treat bags
Tea tins
Foil tins
Pillow boxes
Mini shipping boxes
Twines
Doilies
Cardstocks and envelopes
Threads
With these awesome DIY card-making supplies, creating stunning personalized cards should be a fun and productive experience for you. Happy crafting!