Your oral health is important! To maintain good oral hygiene, you must see a dentist regularly. But did you know that there are different kinds of dentists? General dentists, orthodontists, endodontists, and periodontists all specialize in various areas of oral health. Keep reading to learn more about the different types of dentists and what they do!
General Dentist
General dentists are the most common type of dentist. They provide a wide range of dental services, from routine checkups and cleanings to more complex procedures like fillings, crowns, and bridges. General dentists also often provide preventive care, such as sealants and fluoride treatments, to help patients avoid cavities and other problems.
In addition to their clinical training, general dentists must also complete courses in business and management to run their own practices. As a result, they are uniquely qualified to provide comprehensive dental care for patients of all ages.
Periodontist
A periodontist is a dentist who specializes in treating gums and the bones around the teeth. Periodontists treat gum disease and place dental implants. They also perform cosmetic procedures like crown lengthening (which involves exposing more of the tooth so it can be restored) and gingival grafting (replacing damaged gum tissue with healthy tissue). Most periodontists have their own private practice.
One example is implant dentistry, which focuses on dental implants. This is a prevalent type of dental procedure, as it can replace missing teeth and improve the overall appearance of your smile. Many opt to get dental implants instead of dentures or bridges because of their permanent nature.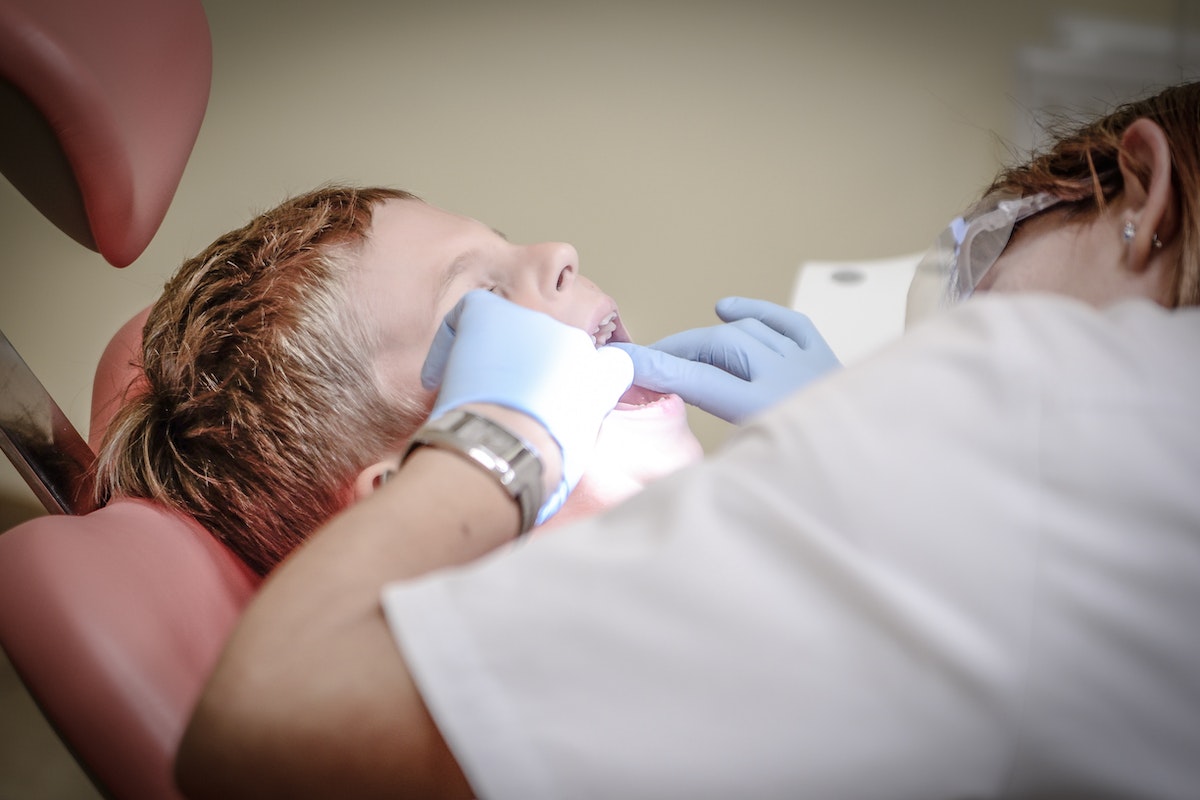 Pediatric Dentist
Pediatric dentists are specially trained to care for children's oral health from infancy through adolescence. They are experts in identifying and treating the unique dental needs of children, including those with special healthcare needs. In addition, pediatric dentists are skilled at keeping young patients comfortable and relaxed during their dental visits. As a result, they are often the best choice for parents who want their children to receive high-quality, compassionate dental care. If you are looking for a dentist for your child, be sure to ask if they have received specialized training in pediatric dentistry.
Orthodontist
An orthodontist is a dentist specializing in diagnosing, preventing, and treating dental and facial irregularities. Orthodontists use braces, retainers, and other appliances to align teeth and jaws. They also work with patients to manage bite problems, such as teeth grinding and clenching.
In some cases, orthodontists may recommend surgery to correct jaw abnormalities. Orthodontists complete a four-year dental school program followed by two to three years of residency training in orthodontics. After completing their training, they must pass a written and clinical exam administered by the American Board of Orthodontics to become board certified.
Endodontist
Endodontists are dentists who specialize in diagnosing and treating problems with the teeth and their supporting structures. They are often referred to as root canal specialists. Endodontists use various techniques to diagnose and treat problems with the teeth and their supporting structures. These techniques include root canal therapy, endodontic surgery, and dental implants.
Endodontists also use a variety of specialized instruments to diagnose and treat problems with the teeth and their supporting structures. These instruments include endodontic microscopes, ultrasonics, and computed tomography (CT) scanners. Endodontists often work closely with other dental specialists, such as periodontists and oral surgeons, to provide comprehensive patient care.
Oral pathologist
An oral pathologist is a dentist who specializes in diagnosing and treating mouth and throat diseases. Oral pathologists typically work in hospitals or private practice and may also be involved in research. Oral pathologists treat common conditions, including cancer, infections, and inflammatory diseases. In addition to diagnosing and treating these conditions, oral pathologists also play an essential role in educating patients and the public about oral health.
Oral pathologists typically complete four years of dental school, followed by two to three years of residency training. Some oral pathologists also choose to pursue fellowship training in a specific area of interest, such as head and neck surgery.
Conclusion
Many different types of dentists specialize in various areas of oral health! It's essential to see a dentist regularly in order to maintain good oral hygiene. General dentists are trained to diagnose, treat, and manage your overall oral health, while orthodontists focus on straightening teeth and aligning jaws. Endodontists focus on the tooth pulp and tissues surrounding the root of the tooth. In contrast, periodontists focus on gums and bones around teeth. So next time you're due for a dental appointment, be sure to choose the right dentist for you!