Even if your family has a limited budget, there are still plenty of ways for you to have fun on your next family vacation. You just need to do more research about your destination and be creative with how you manage your travel budget. Here are some tips to help you out:
Planning Your Vacation
Flights
The earlier you book your flight, the more likely you can find affordable tickets. This will allow you to look at all the airlines that fly in and out of your area. Also, take some time to research red-eye flights or flights that have long layovers; these can be cheaper than regular-priced tickets. When you have finally found a flight, sign up for fare alerts with that airline, so you will be notified if the price of your ticket changes.
Accommodation
It's important to find accommodations that fit within your budget. Depending on the duration of your stay, you may need to pay more, which will cut into your other vacation expenses. Common budget-friendly options include hostels, rentals, and campgrounds. But among these options, hostels offer the most social environment for meeting other travelers and take advantage of communal spaces to save on costs. You can take advantage of this by booking rooms at a modern hostel close to city attractions you might want to visit. Their prices are also affordable, making it easier for you to find a space that fits your need and budget.
Itineraries and Activities
When planning your itineraries and activities, it's important to stay within your budget. This can be done by choosing attractions that are free or have a low entrance fee. For example, many museums offer free admission on certain days of the week or offer discounted rates for students and seniors. You can also explore your city or town by taking walks or bike rides. This is a great way to see the sights and get some exercise at the same time.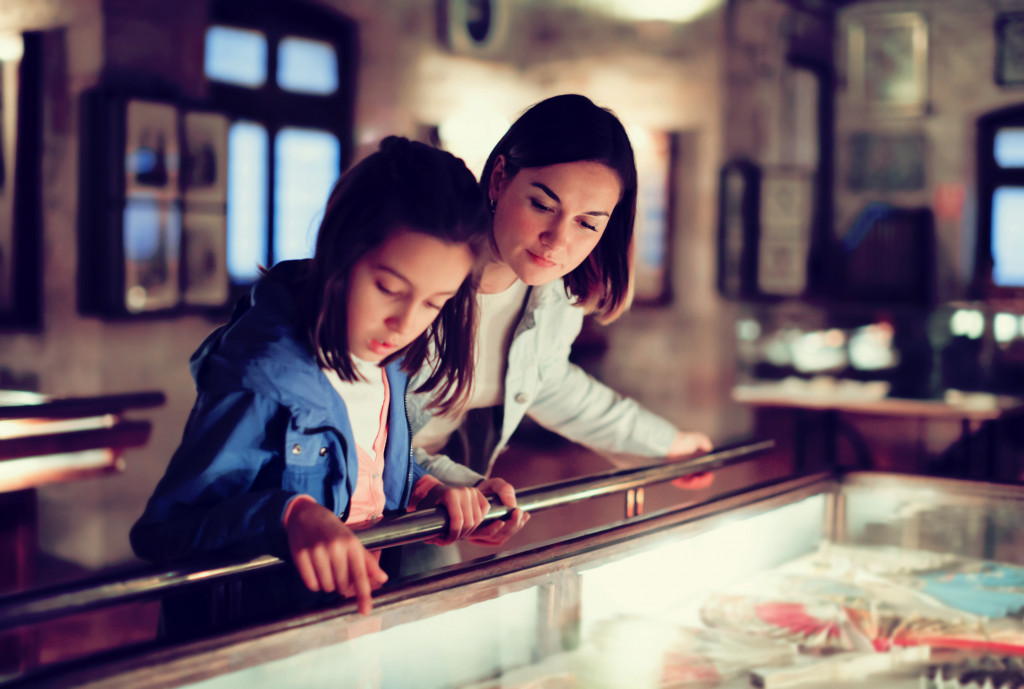 Reducing Costs for Your Trip
There are many ways to reduce the cost of your vacation. One way is to take advantage of family deals and promotions for airfare and food. For example, many airlines offer discounts for families who travel together. And, many restaurants offer discounts for children or free meals for kids under a certain age. Be sure to ask about these deals when you're planning your trip.
Another way to reduce the cost of your vacation is to travel during the off-season. This is when hotels and airlines are less busy and offer lower rates. However, keep in mind that some attractions may be closed during the off-season, so it's important to do your research before you book your trip.
Packing for Your Vacation
When traveling, it's important to pack light. This will help you save on baggage fees and make it easier to get around. When packing, stick to basics such as clothes, toiletries, and electronics. You can also save space by packing versatile clothing that can be mixed, matched, or worn in multiple ways. For example, a dress can be worn as a skirt or a top. And a scarf can be used as a blanket or a headband. This will help you save space and reduce the number of items you need to pack.
If possible, you should aim only to pack the essentials for your children. You may also want to pack toys and games to keep them entertained on the plane or during downtime. And, don't forget to pack a first-aid kit in case of any accidents or emergencies.
Tips for Traveling with Kids
Traveling with kids can be a lot of fun, but it can also be a lot of work. Here are a few tips to help make the trip easier:
Make sure to pack plenty of snacks and drinks for the trip. This will help keep them fed and hydrated and will also save you money on food.
Pack a separate bag for each child with their favorite toys, books, and games. This will help keep them entertained during the trip.
Bring along some comfort items such as a favorite blanket or stuffed animal. This will help them feel safe and comfortable in unfamiliar surroundings.
Make sure to pack plenty of changes of clothes, including extra socks and underwear. This will help keep them clean and dry and will also save you money on laundry.
Prepare for tantrums and meltdowns. This is normal behavior for kids, so try to stay calm and patient. But, for example, you would need to take extra care, especially if one of your children throws a tantrum while on your flight. Remember to keep your cool and to be understanding and compassionate towards other passengers.
You can ensure a fun and stress-free family trip by preparing well for it. By having a plan for any and all situations, you can avoid any stressful surprises and keep everyone happy.