Who wouldn't want to experience the mix of old grandeur and modern futurism in Europe? No wonder touring is one of the fun activities to do on the continent.
While you're there, you can go beyond eat, pray, love, and explore the countries with these unique and charming escapades.
1. Ride the Glacier Express
You don't need to learn to ski to fall in love with the Alps. Join a Switzerland train tour that winds through kilometers of train tracks, passing sparkling lakes and green meadows.
Along the way, you'll see hints of the snow-packed mountain peaks and the majestic profile of the Matterhorn. You experience all these for hours while seated in your first-class suite, perhaps sipping wine or dining on steak.
2. Peek into Gustave Eiffel's Apartment
Paris and the Eiffel Tower are already synonymous, but this massive steel monument offers more than a sweeping view of the City of Love, restaurants, and shops.
Located at the top floor used to be the apartment of Gustave Eiffel, the man behind the famed Parisian tower and the Statue of Liberty.
Long ago, the elites of science and engineering met here. Today, the cozy space contained wax figures to tell the story.
You cannot step foot inside the apartment, but you can take a peek through a platform.
3. Relax in the Biggest Indoor Waterpark in the World
Germany is famous for its beers and even mushrooms that taste like chicken, but do you know it also has the largest indoor waterpark?
Called Tropical Islands Resort, this indoor entertainment village used to be a massive hangar located more than 40 kilometers from Berlin. Today, it receives over a thousand visitors a day, who love to venture among its areas.
These include the Rainforest, which contains more than 50,000 plants and the Tropical Village with Asian-inspired accommodation. It also has a beach soccer field and a sandy beach!
4. Delve into the Macabre in Capuchin Monastery
A visit to Palermo, Italy, won't be complete without stepping foot into the famed Capuchin Monastery. Underneath it is one of the world's bizarre attractions: crypts of various sizes, ages, and dresses.
Different rooms comprised the entire area, with some holding the bodies of the elites and professionals of the yesteryears. You will also find sections dedicated to the friars. Most of the "residents" here don their Sunday's best.
Some of the dead had been well preserved that they continue to astound scientific researchers, although many believe the conditions of the crypt helped keep their bodies.
You can go down there as it's open to the public, but try your best not to touch any.
5. See Where "Count Dracula" Spent Fourteen Years in Darkness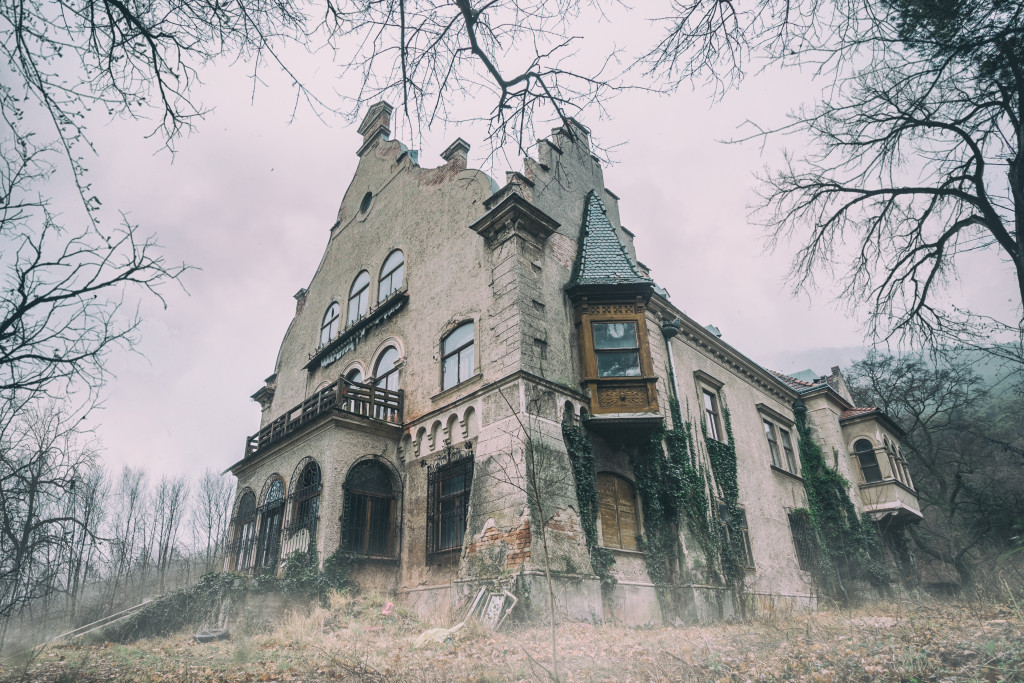 Vlad Tepes (more known as "Count Dracula") was notorious for his impaling techniques, but he also experienced torture for fourteen years. Now, you can visit such a site in Budapest, Hungary.
This maze is under Castle Hill, although it already now has its entrance and sports a name called Panoptikum. It features different exhibits to help you learn more about Hungary's history.
Still, it is not for the fainthearted. It can be dark and musty and eerie. In individual sections, you need to hold on to a rope or hose, so you don't lose your way.
Indeed, Europe has so much to offer than ancient castles and classical buildings. You can always carve a new adventure here as long as you have a heart for it.