The price of installing a jetted tub for Salt Lake City homeowners may only cost below $1,000 for the unit alone, but it can easily cost more than $10,000 when taking other factors into account.
If you need to remodel your bathroom to make space for a whirlpool tub, you should expect to pay a higher installation cost. Decorative options are optional expenses, although it will help with improving the appearance of your bathroom especially if you are planning a home sale. These extra costs include tile backsplash, cabinets and shelves among other accessories.
Choosing A Unit
When choosing among different jetted tubs, take note that most units could either use an air or water jet system. Air jets create a bubbling action, and unlike water jets, the former doesn't recirculate water. If you are fond of using bath salts and essential oils, an air jet system is better because it won't contaminate the installed jets. On the other hand, choose a water jet system if you like a relaxing massage while soaking in a tub.
Whirlpool tubs often have up to eight large jets for a water system, while air-jetted tubs normally have dozens of small ones. Try to purchase a tub with a two-horsepower motor for better energy-efficiency. Ask the contractor to install it at least 15 feet away from the tub to limit vibrating and engine noise.
Cost Of Installation
Water jet systems cost an average of $5,000 to $7,000, including the cost of installation. It's better to buy one with a self-cleaning system, since these tubs need regular cleaning and maintenance to avoid clogged jets.
Air jet tubs cost the same minimum price at $5,000, yet top-end units cost up to $9,000. You could spend more if you look for a unit with more than just the basic mechanical features. For instance, installing a jacuzzi walk-in hot tub may cost up to $18,000 inclusive of the labor cost.
You could save money from installation expenses by purchasing a fiberglass tub. Home owners who want a longer-lasting one should go for cast-iron, but this will be significantly more expensive.
How To Decorate Tubs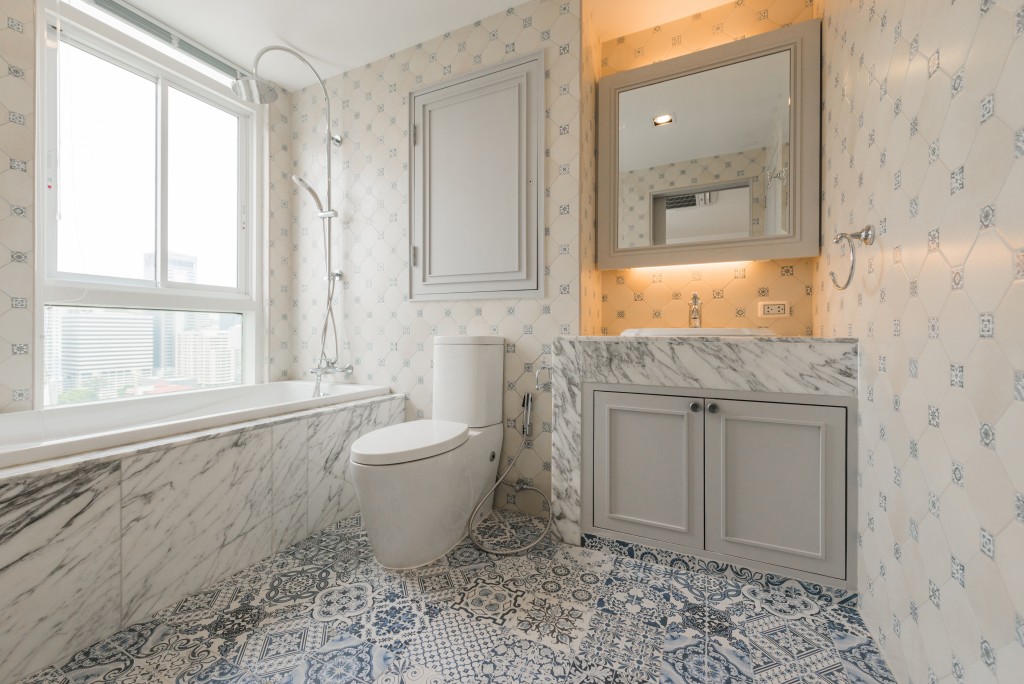 Whirlpool tubs for therapeutic or massage purposes won't be complete with the appropriate atmosphere in the bathroom. The money you save from buying a lower-priced unit could be spent on tile backsplash, which protects flooring and walls from overflowing or splashing water.
While it's common to use white as the color palette for the interior, you could add some relaxing colors such as yellow and green. Towels and curtains can be in these shades to mimic the colors found in nature. If you're planning to use the tub as a focal point of the bathroom, put decorative wall art on the walls beside the tub.
Conclusion
It's important to look around from different retailers before settling for a whirlpool tub. Once you decide on a purchase, the cost of hiring a contractor will be the next thing to consider for your budget. How much are you willing to spend on a jetted tub?