When the sun is shining, window treatments are what will protect you from the bright, burning rays. Blinds are some of the most common kinds of window treatments aside from curtains. And why can't they be? Not only are they practical, but they're also easy on the budget. They can fit any kind of room or space that is painted in any color. However, they can be a little on the plain side, so you can consider doing these creative activities to liven them up. After you're done, you won't be able to look at them the same way again.
Crafts
If you want to maximize your creative expression, you can choose to have some arts and crafts time with your blinds. Let your imagination guide you as you use paint, sequins, glue, and other materials to decorate your paracord projects for your blinds. You can choose to modify the slats and the strings if your blinds have them. Just make sure that whatever design you create doesn't get in the way of their main function. Blinds that can't open or close in the right way can't help you with controlling the entry of sunlight that well, either.
Painting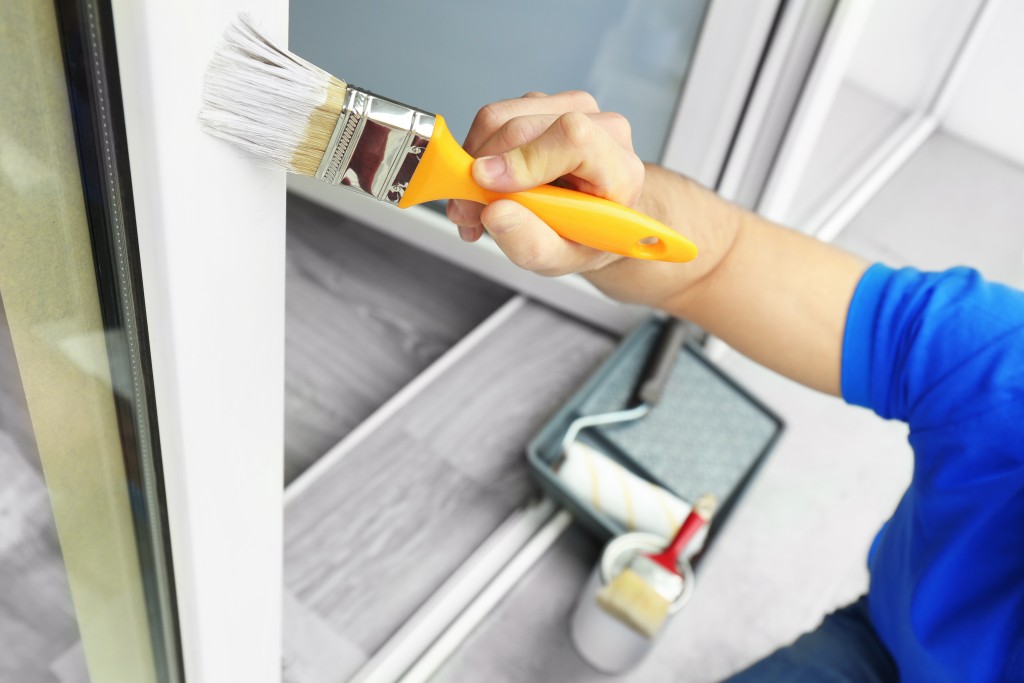 Even the simple act of giving your blinds a fresh coat of paint can do a lot to make them look better. One of the advantages of painting them yourself is that you don't even have to stick to one color; you can use two or three instead. Just make sure that the colors don't hurt anyone's eyes or clash with the rest of the room's interior. An easy way to tell if it will be pleasing in the visual sense before you actually do anything is to look at color swatches before deciding on a scheme. Also, don't forget to perform the task in a well-ventilated area that you've prepared to catch the mess with.
Stickers and Stencils
If you're not quite as imaginative or you can't spare that much time, then you can use pre-made stickers and stencils to personalize your blinds. The best part about these is that you can attach them to the large parts of the blinds other than the slats. These are perfect for baby rooms and kids' rooms. You won't have to go through any trouble thinking up of ideas, either. However, the questions that you have to answer now are: "Which designs do I buy?" and "How do I arrange them on the blinds?"
Now, you have three simple and creative options for you to decorate your blinds with. What's left now is to make sure that you purchase them from a trusted manufacturer that can deliver strong and durable products. Well-made blinds are sure to withstand whatever designing you do on them and will last long after you're done. It also helps to purchase quality decorating materials such as paracord from reliable suppliers. You can find them in your neighborhood as well as in several online shops. Bring life to your blinds with the best materials that you can find.