If hair is your passion, styling and trimming can be more than just something you do for fun. As the limelight focuses on fashion and trends, hairstyles are also becoming more noticeable.
So, this is the perfect time to pursue your dreams of becoming a hairstylist. If you have already started with your NVQ Level 3 Hairdressing course, know that you need to finish this to be considered a technical expert hairdresser. You also need this if you want to move on to becoming a manager and eventually, a salon owner.
As your level of expertise progresses, you can start commanding higher professional fees. You can also apply at prestigious salons and become one of their senior stylists. Later on, you can venture on your own and set up a hairdressing studio under your name. But how does one become a professional hairdresser? Let us take a look at the steps.
Complete the Four Levels at NVQ
Hairstylists do not need to complete a four-year course at a university or get a degree. However, the National Careers Service has set requirements that must be followed.
A majority of hairdressers begin their careers by finishing training courses from the National Vocation Qualification or NVQ. The advantage of securing the proper training and getting certificates is employability. Besides actual skill and talent, salons also look at credentials. Certificates completion from the NVQ will put you above the rest.
There are four levels that you need to complete.
Level 1 is a basic introduction to hairdressing and is a pre-requisite to moving on to the next level.
Level 2 offers the basic and most essentials skills so that you can work as a hairdresser. This is the minimum qualification to be able to work at a salon.
Level 3 is where you study the more serious things. Here, technical skills are taught as well as management and the basics of running a hairdressing salon. If you finish this course, you are considered a highly desirable hairdresser with a solid skill set for employment. It is also a precursor to being a salon manager or owner.
Level 4 requires the application of technical and professional skills as well as training for high levels of responsibility in the salon. This may include the procurement of supplies and hiring new staff for different roles. This is the last stage of the course and prepares you not only for a job as a professional hairdresser but a possible entrepreneur as well.
Apprenticeship and On the Job Experience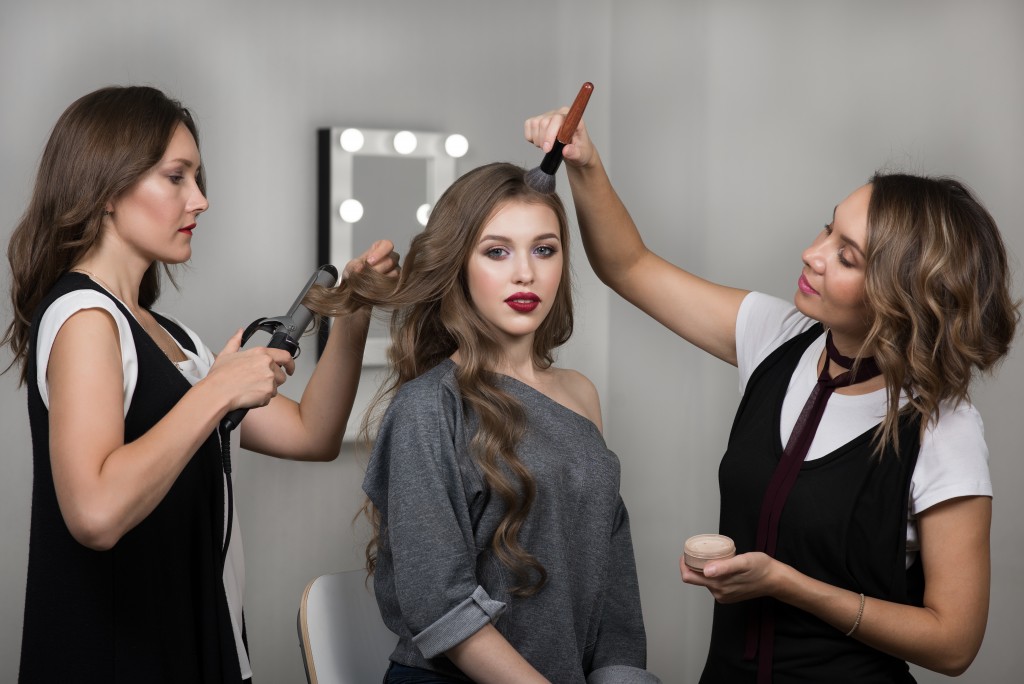 A lot of hairdressers and hairstylists began their careers as assistants in salons with no formal schooling or training. They had real talent and learned from senior hairdressers in the place where they worked. Most often than not, they began with general tasks such as shampooing or blow-drying after the stylist has trimmed or styled the client's hair. They observe what the professionals do and practice until they become very skilled at their craft.
This is not a bad way to start, but it can be limiting. You can stay and grow at the company or salon where you are employed at, but if you are looking to move somewhere else, having a certificate from the NVQ is great leverage.
Taking professional training courses to become a hairdresser may not be the most popular career path, but it is the most advisable. The best course of action would be to have actual on the job experience and certificates of training from the NVQ. This way, you will have the best technical knowledge and hands-on, actual application of your skills and talent.