There is the mental and emotional satisfaction of seeing one's dream home looking all pretty and functional, which is why homeowners are willing to spend quite a considerable amount of money just to upgrade their property.
And speaking of money, home improvements sure do require shelling out large sums to complete. For example, giving your home interiors a fresh coat of paint would cost you around $1,800, while carpeting the floor would most likely set you back roughly $800 or more. It's best to do some research first by asking friends who have done their own renovations or remodeling projects to have a rough estimate of how much you'll spend for a similar upgrade.
Now, here are six home additions that you should consider having if you're already decided to push through with the project:
1. Awnings.
Awnings are hard to beat when it comes to the versatility of having the option to enjoy the shade on a hot summer day or bask in the warmth of the sun on a rather chilly morning. And among the different types of awnings, retractable type of window awnings are among the best, if not the best, options for those who are gunning for form and function. These awnings come in a wide range of fabrics to suit different tastes and budgets. They can be easily retracted to let in the sun when you feel like it and be spread out when you need protection from the elements.
2. Custom storage.
Because the space inside a home is rather limited and finite, it's critical to make some room to store essential items by having dedicated storage spaces for them. With purposely-built storage in your home, you can have ample space to safely store your silverware, tools, hygiene items, and other home essentials. You can have custom storage installed in your kitchen, toilet and bathrooms, and bedrooms, among other areas.
3. Outdoor fire and water features.
COVID-19 forced millions of homeowners to spend their days and nights at home, which can be quite taxing on one's mental and emotional well-being. You should, therefore, consider having outdoor fire and water features to make your outdoors more relaxing and inviting, as well as enhance your property's curb appeal. You may have an outdoor fire pit or fireplace, a fire bowl, mini waterfalls, a koi pond, or a birdbath. It can be simple or it can be grand — do it no matter how you want it, as long as your budget won't be compromised.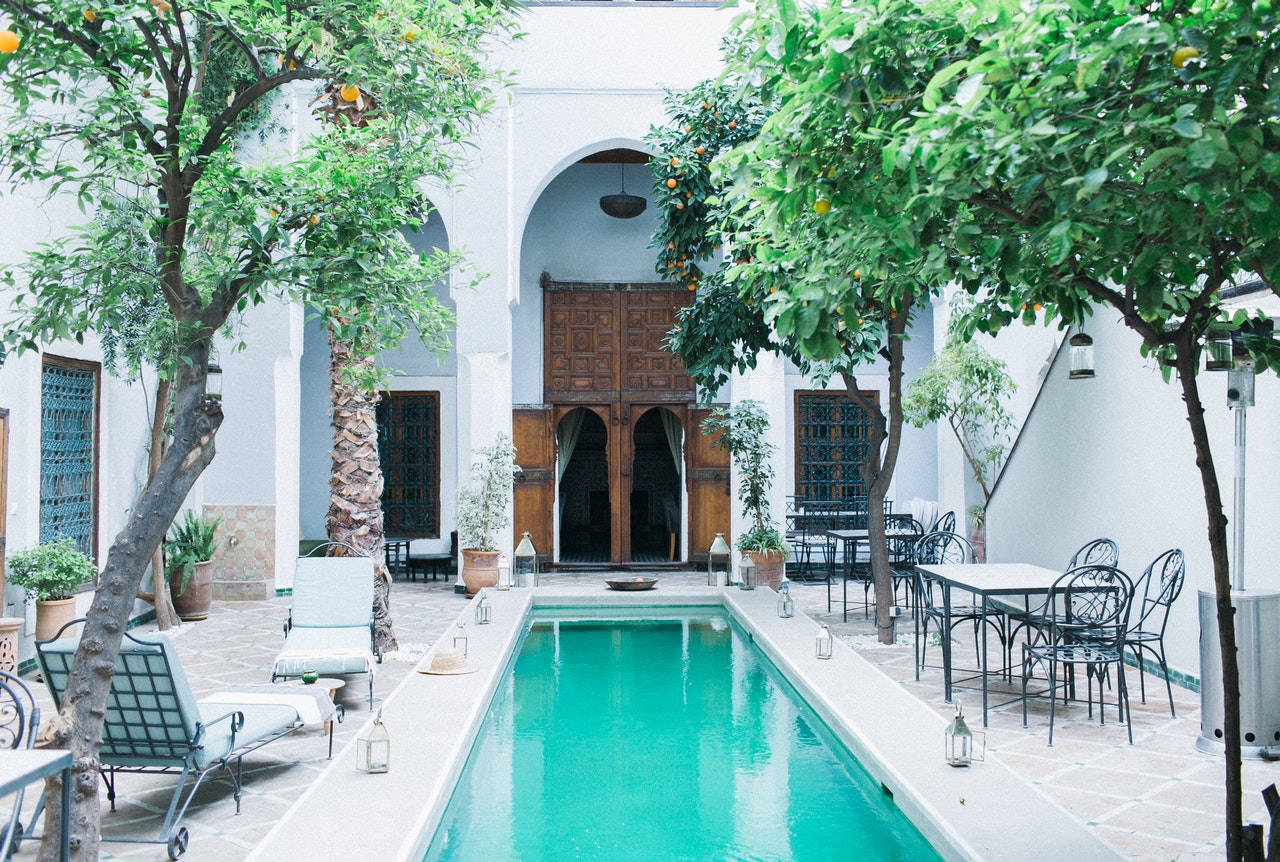 4. A patio or deck.
Patios and decks not only increase market value but also improve a property's aesthetics and functionality. They are on the pricier side of the home improvement spectrum, but they are among the best upgrades any property owner can have with the benefits they offer such as increased market value and an outdoors that is more conducive for some rest and relaxation.
5. High-end appliances.
By investing in modern appliances such as stove range, oven, dishwasher, heavy-duty fridge, home cinema system, you won't just make your home more functional, but attractive as well. They are perfect if you love doing things with your family during your spare time and if you have guests coming over periodically.
6. Dome or skylight.
A dome or skylight will help you save big on electricity costs by letting in natural light, as well as make your home more stylish and eye-catching. With these upgrades, your home will look more spacious, inviting, and classy — qualities that not all homes possess.
Making improvements to one's home, whether through renovation or remodeling, offer some great benefits that far outweigh the financial investment made by the property owner. These benefits come in many forms: better energy efficiency, reduced outside noise, and improved security and curb appeal. With these awesome home upgrades, your financial investment will surely be worth every penny you'll spend.