It is a sad reality that one of the body parts that are taken quite often for granted are teeth. Teeth are relied on from upon waking and throughout the day for various critical functions. It is only when there is pain or discomfort experienced in the mouth that many pay attention to their dental health, wondering if it is time for a visit to a Dentist in Southgate.
Dental authorities the world over, including the NHS recommend the importance of scheduled dental check-ups to maintain a healthy functioning mouth. To prevent oral health complications from arising, one needs a qualified dental practitioner to detect signs of potential problems and implement measures to prevent them from developing. Despite most following the general advice of the importance of early detection and prevention, a small percentage of 31 percent of people in the UK see a dental practitioner only if they need to.
Many common dental problems can be avoided by refraining from tooth-endangering behaviours. With a little more thought and care about how one looks after one's teeth, one can avoid painful accidents.
Everyday behaviours to avoid to protect teeth
Using teeth as opening tools
People do this without really thinking about the damaging effects of using their teeth to rip open plastic bags or bottle tops on the enamel. The tips of teeth are vulnerable to chipping and cracking when used on certain hard substances like glass and metal.
Excessive consumption of acidic foods
Another less thought of behaviour is the impact of the types of foods one consumes, especially if they are overly acidic. People generally are aware of the dangers of too much sugar but are less aware of the fact that acidic foods, too, can wreak havoc on enamel. Acid levels weaken enamel, making this outer layer of teeth vulnerable to bacteria, plaque and tartar with the result of cavities forming and ultimately causing tooth decay.
Even certain healthy foods can pose a risk to dental health, like fruit juices with high sugar content. If one has to consume these foods, sipping through a straw reduces exposure to enamel and thus offers a limited form of protection.
Undue force when brushing or flossing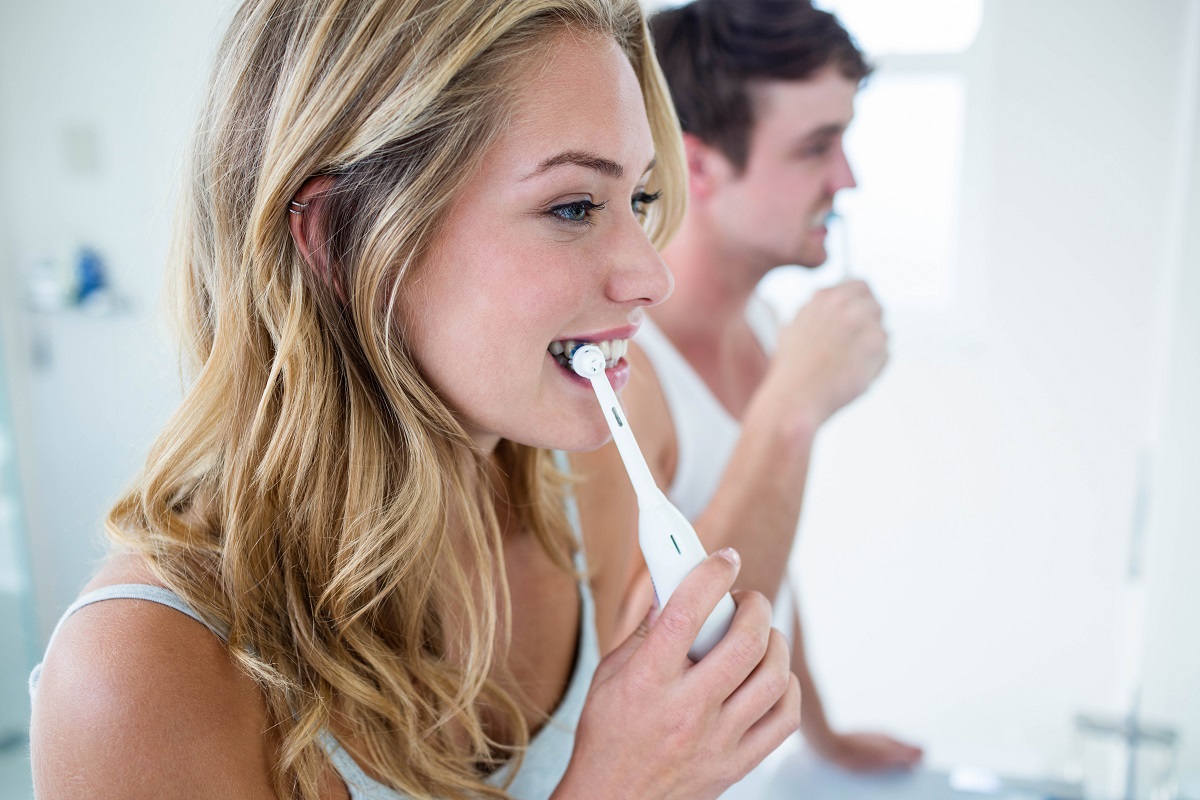 In their efforts to attempt a scrupulous clean, one may exert more pressure than is necessary in one's daily oral regimen. Improper brushing techniques and using the wrong type of toothbrush can wear away enamel. It is always best to check with a dental professional on which products are most suitable and which dental cleaning techniques are most effective.
Teeth grinding
Patients are very often not aware that they grind or clench their teeth (which can happen while they sleep or are in a stressful situation) and are surprised when a dentist sees evidence of this. A dentist can suggest wearing a dental instrument like a mouth guard to protect from enamel erosion.
Keeping up-to-date with one's dental health is easy when visiting dental practitioners experienced in a diverse array of treatments and services.