Home owners should consider ceramic and vinyl tiles as some of the best choices for laundry room flooring, while it is recommended to avoid using laminate and hardwood flooring.
By choosing the right kind of floor for the laundry area, you get to reduce the possibility of having a broken washer or dryer. It can be quite expensive to repair appliances, and even more if you replace damaged ones. It costs an average of $170 for repairs, but the actual price may be different based on your location. For instance, the cost of appliance service in Utah could be more or less expensive depending on where you live in the state.
Best Choices For Flooring
Ceramic tiles are a good choice for flooring since it is chemical- and water-resistant, aside from being durable. Pick tiles that are bigger with little grout for easier cleaning. You may also apply a sealant to prevent grime build-up. Natural-finish tiles are less prone to scratches than high-polished tiles. Take note that ceramic can be slippery when it comes into contact with water.
Vinyl tiles offer the same benefits at a likely cheaper price. Home owners also have the option of choosing from different colors and patterns that match natural products such as stone or wood. If a single tile become damaged, replacing it is possible without changing the entire floor. Whichever you choose, remember to install a drain for water overflow purposes.
And The Worst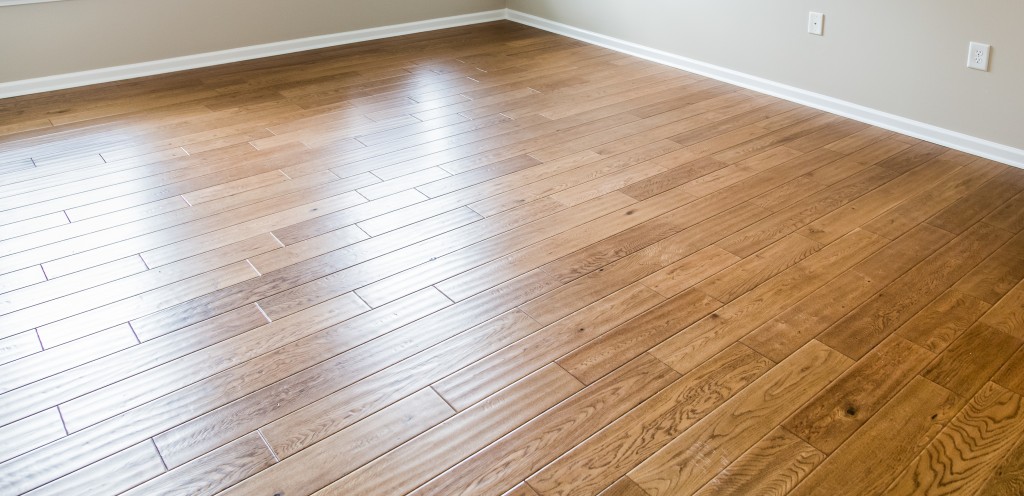 Laminate flooring is not a recommended option especially due to its non-resistance to moisture and chemicals. If the space you like is carpeted, it would not be a good choice either. Leaks may happen at some point, so changing the flooring is a necessity unless you want a wet carpet and a broken washer. Carpet flooring also requires regular cleaning, which would be more frequent if you plan to use it for the laundry area.
Hardwood floors are also a bad choice simply because their appearance tend to fade when regularly exposed to water and chemicals. You can choose prefinished hardwood specifically designed for bathroom or laundry areas, but it may cost more. Hiring a professional to seal hardwood floors will incur extra costs as well.
Replacing Home Appliances
Laundry room flooring will only do so much to prolong the lifespan of your appliances. Most washing machines last for 10 years if you take care of it. Leaks are more likely to happen from older appliances, so buying a replacement will be a better choice if you plan to install new flooring.
If your washer is relatively new, it may cost at least $120 for a professional to fix it. Aside from leaks, some of the issues that require immediate solutions include faulty drains and standing water.
Conclusion
When choosing the right type of flooring for your laundry space, you should consider the type of appliances that you would put there. Consult a professional if you doubt the compatibility, although it's safe to say that ceramic and vinyl are good choices.