Homeowners often choose their interior doors according to practicality and aesthetic. This is because they believe it is one of the key components of their home. Interior doors provide privacy and separate the general living areas while supporting heating and cooling efficiency. They also serve as an effective sound barrier between each room.
Wooden doors are one of the most popular options because of their versatility and affordability. However, there are mixed-material doors that come in different styles, designs, and types. Depending on the overall theme of the house, homeowners can choose whether to install glass French doors or sliding barn doors for the interior, for instance.
Here are some of the most popular interior door choices:
The Glass French Doors
This is a classic yet elegant interior door type most homeowners choose. It is effective in allowing natural light into the room. This type of door is usually made with a combination of wood and glass. French doors are best placed as entrances into the living room and study room.
Glass-paned pocket doors
This type of door is convenient and functional in the entryway. They can be folded to "disappear" when they are not needed. Ideally, this type is placed in a casual sitting area or dining and entertaining spaces.
Sliding Barn Door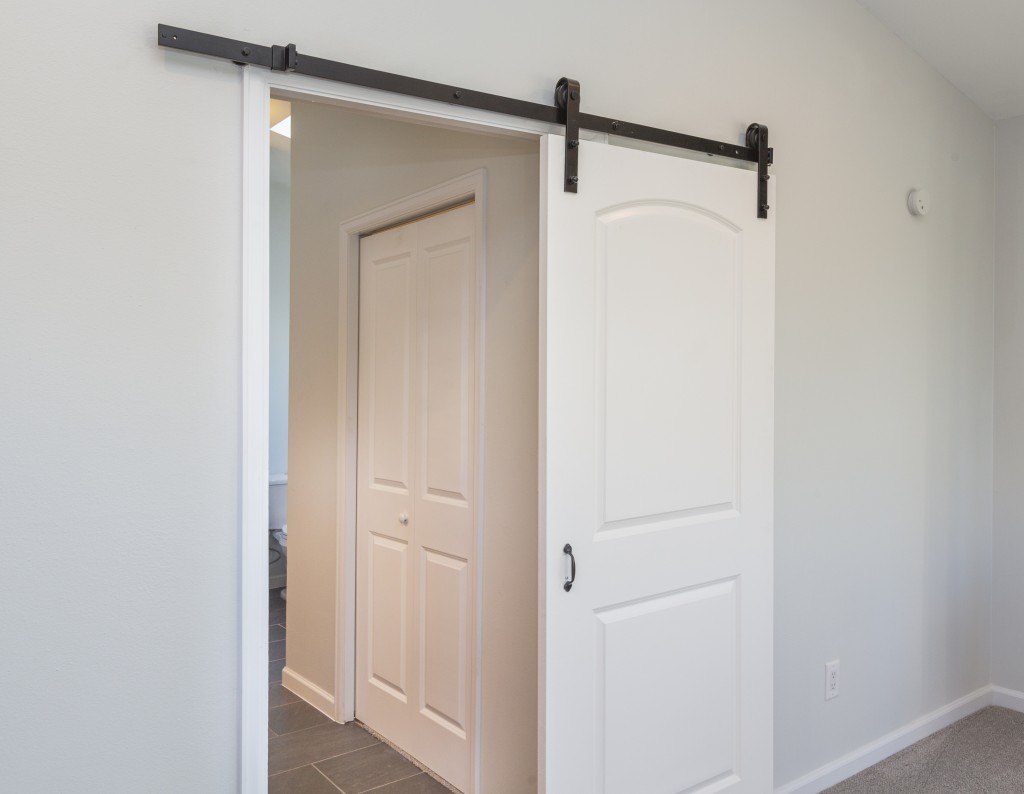 Homeowners who have space-saving design and functionality on top of their list would love to have a sliding barn door. This actually functions as a wall, too. These doors are usually mounted and hung on rollers, which allow them to slide and open or close easily.
Metal Grills and salvaged wood
This industrial and rustic type of interior door uses intricate metal grills, which are inserted into a wooden door. It is an artistic creation that lends an antique look and adds personality to any house.
Hidden Pantry Doors
This visual trick is highly popular with homeowners. They are doors, but they easily blend with the surroundings and look just like ordinary walls in the dining or kitchen area when closed. When opened it leads to home's secret stash — the pantry!
The Pivoting Glass Door
This is also a great option as an interior door because of its modern and sleek look. The sand-blasted glass is usually made into pivoting doors and they are designed to shut without a jamb, framing, or molding.
The Arch-Top Door
Another sleek and elegant interior home type is the arch-top style. This contemporary design uses simple panels and clean lines but comes with an archtop. This design is well suited for modern homes.
There are other types and designs of interior doors that can be used for a different home theme. Whether it is for a rustic, industrial, contemporary, Italian or modern home style, there will always be a perfect door for each enclosure. You can consult with a home improvement supply to help you choose the best ones for your home's style. Interior doors provide privacy, energy efficiency, aesthetic appeal, and good value for your property on the whole.