Some traditions don't make the best sense, like the Muck Up Day, when seniors dress up in quirky costumes and do all sorts of comedic antics commemorating their last day in high school. Or, barefoot intoxicated women staggering around the Melbourne Cup racecourse, stilettos in one or both hands, the rest of the world can only wonder what's up with Australians being all dolled up to watch a race only to get undone later. Nevertheless, we participate in it or, at least, don't bother questioning it because we know it happens for the fun or novelty of it.
On the other hand, some traditions are good as they are. They make all the perfect sense and would otherwise be absurd if we suddenly stopped doing them. One of them is housewarming. The term can be traced as far back as before houses had central heating when people would offer firewood to a new neighbour as a welcoming gesture.
Today, it's all about gifting house-practical items, all to make the newly arrived feel a sense of community in their new neighbourhood. Housewarming parties are a great way to get to know your new neighbours, grow your network, and make trusted connections from different industries, like banking, real estate, IT, and the list goes on. This affair can also allow your kids to meet new similar-aged friends.
And, no, giving gifts doesn't necessarily have to be from the welcoming side, and the new neighbour is on the receiving end. All in good faith and as a good practice, new occupants can always reciprocate this nice gesture by giving tokens of appreciation. All of this to sort of seal a lifelong bond that, although it may not equate to being that of a family, can be close to that.
This year, we're steadily gaining back a sense of normalcy. Gatherings with our neighbours, from whom we've been isolated for over a year now, and it's crazy thinking this even happened in history, would be more and more acceptable. Allow us to let you in on the best gift-worthy items you can give to the new neighbour in town or even your friend who's moving to a new one.
Baked Treats
We're sure you've brushed up those baking skills with the help of that mixer and other baking tools that have seen the light of day only last year, after years hiding in your cupboard. Of course, there's no gift as thoughtful and timely as baked treats like cookies, brownies, or cupcakes. It's not only a good way to demonstrate your sincere effort to make good friends with your new neighbour. These scrumptious treats are also perfect tummy fillers, especially for neighbours who are yet to finish moving light to heavy items into their new real estate property.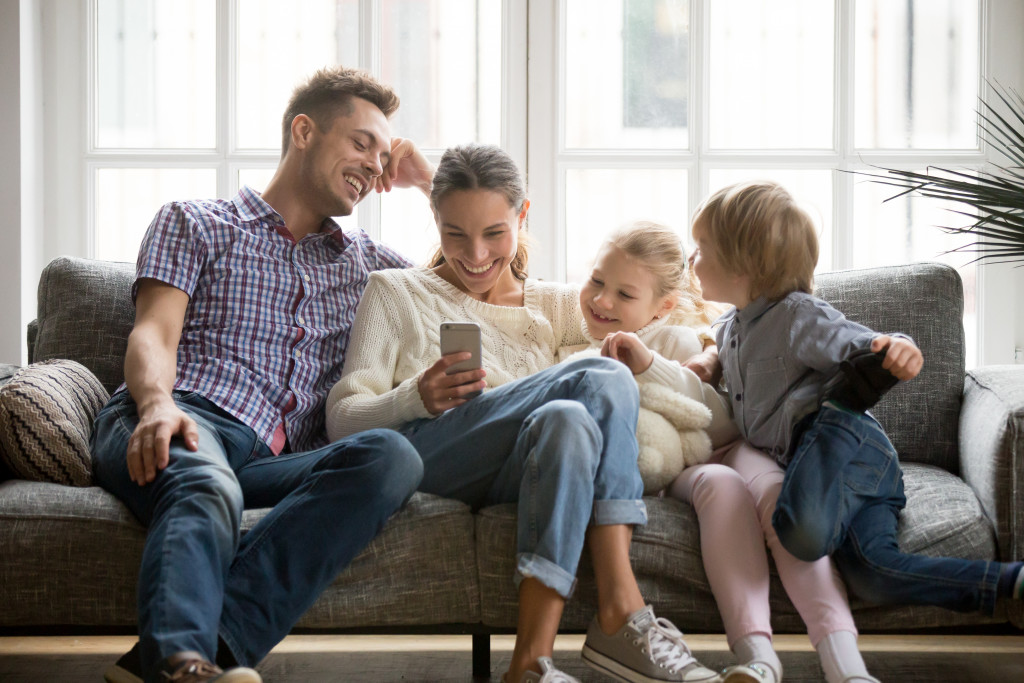 Anything Aromatic
A bottle of hand soap, an essential oil diffuser set, or a scented candle can be just as good as a gift to a new neighbour. This can be very useful to neutralise the strong odours of fresh paint or other remnants of recent construction work. Sniffing the scent of your gift around the room wouldn't only remind them of you but also the good impression you left them.
Air Purifier
Air quality was and still is all the rage these days. An air purifier as a gift is more than enough to show you care. There are various portable air purifiers you can buy online that will surely help your neighbour avoid the sniffles aside from their built-in filter systems. Because who knows the air 'here' can be all-new to them than where they used to live over 'there'?
Family-oriented Board Game
A new house can signal a new start for any family. Help them rekindle their close bond by giving them a wholesome, for-all-ages board game they can enjoy on weekends. It's something not usually mentioned in housewarming gift guides, so this can help you switch it up a bit.
Compost Kit
Believe it or not, you can be involved in the noble cause of regenerating our soils even when you're nestled in the middle of a concrete jungle, and you can encourage your neighbour to do the same by giving him a compost kit. This kit that comes with a bucket makes composting food scraps effortless. The compost accelerator included in the kit is also formulated to ferment your scraps with a muted odour, making it home-friendly.
This year, make up for the lack of socialisation with your neighbour, new ones at that, by giving them any of our thoughtful gift ideas. They'll surely appreciate it. Nevertheless, being a good neighbour is a gift in itself that's worth reciprocating.