Dental practitioners and oral surgeons are the two largest fields of dentistry, so they get confused a lot. The job of an oral surgeon is more common in US dental health but in the UK, with our use of general dentists and specialised dentists, there are similar confusions over their roles and responsibilities. Knowing which is which can be useful when sourcing a professional to meet your healthcare needs or that of a loved one.
General dental practitioner
A local general dentist is the most likely professional you will meet, assisted by a dental assistant or dental nurse. They will be registered with the GDC, (General Dental Council) and work out of a clinic. They are considered primary medical carers and provide preventive procedures, working with all age groups. Their skillset stretches from the fundamentals of radiography, allowing them to take and interpret X-rays, to surgical techniques like suturing. The majority of dental professionals have additional training to perform more extensive procedures, like endodontics, so they can administer root canals.
The oral surgeon
The oral surgeon or general oral surgeon is trained in osteo-oral procedures, focusing on bone surgery and maxillofacial surgeries, and oversees soft tissues, nerves and blood supply in the face.
Both of these dental specialists have extensive surgical experience, the fundamentals of anaesthesiology and a strong grasp of anatomy. Patients are only likely to see an oral surgeon after being referred from a dentist, as they are likely to work out of a hospital but may travel between a set of specially equipped clinics.
Which is better?
Their roles are synergistic and there are procedures which both can perform. An oral surgeon could fulfil the role of a dentist, but a dentist could not fulfil the role of a dental surgeon. Surgery is a practical skill which deteriorates without practice and a dental surgeon working as a dental practitioner would rarely have the opportunity to use their surgical skills.
The function of a primary dental practitioner is to refer patients on to specialists, triaging and making effective use of resources.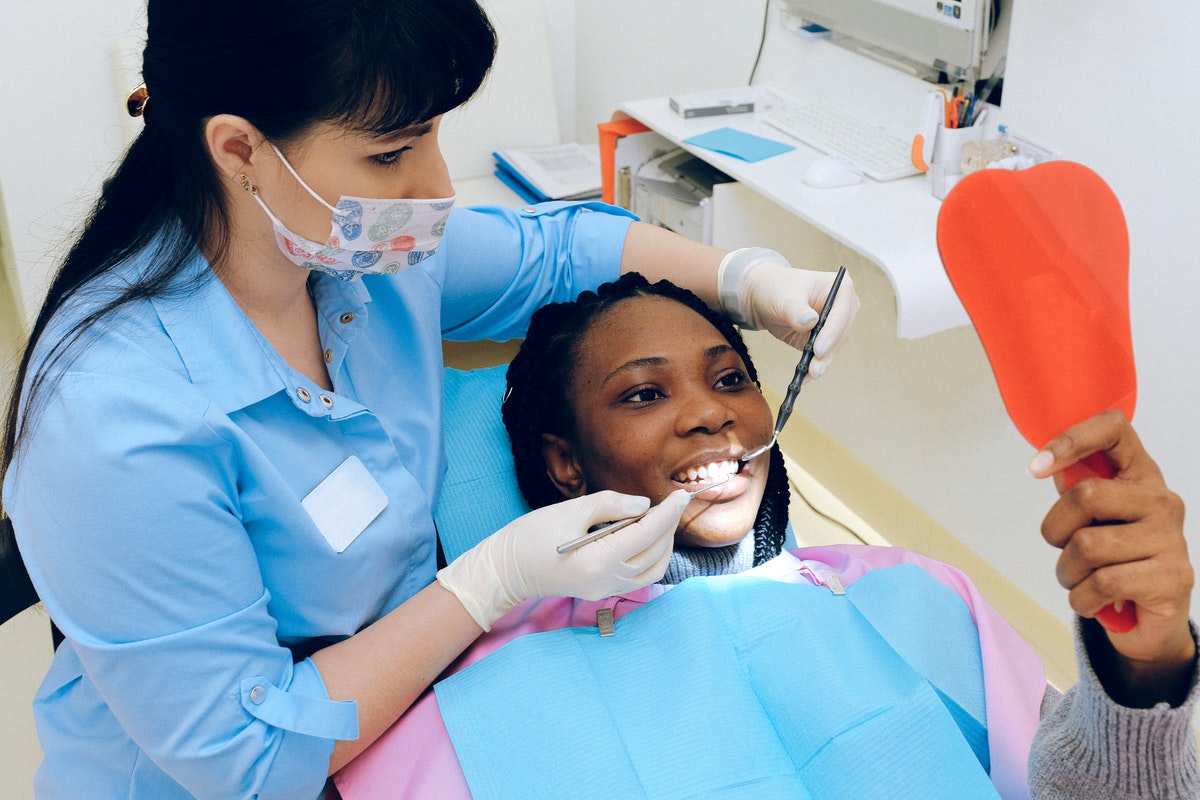 Do I always need to see a dentist before a dental surgeon?
No, but some form of referral is common, either from a GP, general dental professional, by A&E in a hospital, or a local dentist.
The screening, testing and diagnostic aspects of a patient's care is not in the realms of a surgeon and is best left to other professionals.
In private care, some oral surgeons will accept direct bookings, known as self-referrals. If you are using medical insurance you should check if they cover self-referrals as they often do not. If you are in any doubt, there's no harm in seeing a dentist first just to clarify if specialist care is required.
Could a dentist do oral surgery?
In the UK, all dental surgeons are a type of dentist. So yes, they do, but many non-specialist dental practitioners are capable of minor surgical procedures and perform them daily in their clinics using localised numbing agents. The complexity and need for an operating theatre that comes with full sedation usually limits the surgical capacities of a dentist.